True And Faithful Pet Rescue Mission Charitable Donation
NHV Gives Back
2

min read
We first heard of True And Faithful Pet Rescue Mission from our good friend, Steve Greig who you may know better as, @wolfgang2242. Steve has a habit of being a hero and rescuing senior dogs, and even a pig, turkey, and many other animals who need a loving home. One of the latest members to join his family found their way to their forever home with him through True and Faithful.
The best way to honor a rescue pet is to save another.
For many rescue pet parents, the best way to honor their pets after they cross the rainbow bridge is to save another. After the passing of Steve's beloved Irish Wolfhound, Enoch, True And Faithful helped Steve find another Irish Wolfhound to add to his family. Steve made the journey from Colorado to Miami to bring home Raylene.
When Steve returned home from Florida, he opened his home not only to Raylene, but another senior rescue from True and Faithful that would fit perfectly into his furry, feathered, and snouted family.
Edith was 13 years old and had several health issues. True and Faithful rescued her from a shelter just hours before she was scheduled to be euthanized.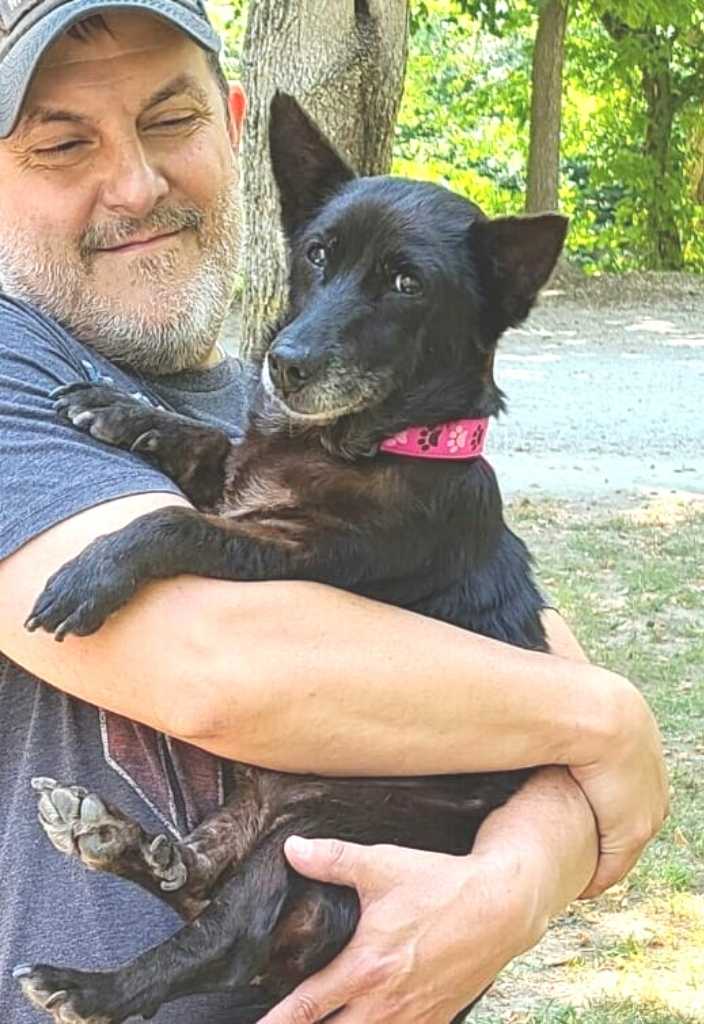 [True and Faithful have] become a hero of mine. they never think twice about rescuing the neediest of dogs, even if they don't stand much of a chance of being adopted later. For those looking for a reputable place to donate, I highly recommend them.
-Steve
When another one of Steve's furry family members gained his wings, John Henry. Just like Raylene and Edith, John Henry found his way to Steve through True and Faithful. In his memory, we wanted to give other dogs like him a chance at finding a forever home. We made a charitable donation to True And Faithful Pet Rescue Mission in John Henry's name.
Relying solely on donation and adoption fees, this 501(c)3 non-profit is run by volunteers who care deeply about furkiddos. Most of the dogs that they rescue are older and have many health issues, but that doesn't stop them from giving them a chance at a life of love and care.
If you'd like to make a donation to this wonderful organization, click here.
If you are a local, they are also looking for used dog beds, collars, leashes, harnesses, dog bowls, towels, small blankets, dog food, medicine, and vitamins.
Check out all the ways NHV has given back here.
---
Published: October 30, 2020
You May Also Like