Vet Talks: Inflammatory Bowel Disease – IBD In Cats

Vet Talks

3

min read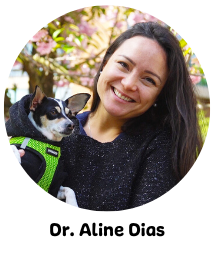 Inflammatory Bowel Disease (IBD) is a disorder that affects mostly middle-aged to older cats and it's caused by an inflammatory reaction to an irritation in the gastrointestinal tract, especially in the stomach and intestines.
Difference Between IBD and IBS?
Although diarrhea is a similar symptom in both of them, IBD refers to an inflammation in the gut caused by an autoimmune condition while Irritable Bowel Syndrome (IBS) refers to colitis caused by stress.
In IBS, symptoms tend to fade once you remove the main cause of the stress, whereas IBD treatment requires nutritional therapy and medication.
Symptoms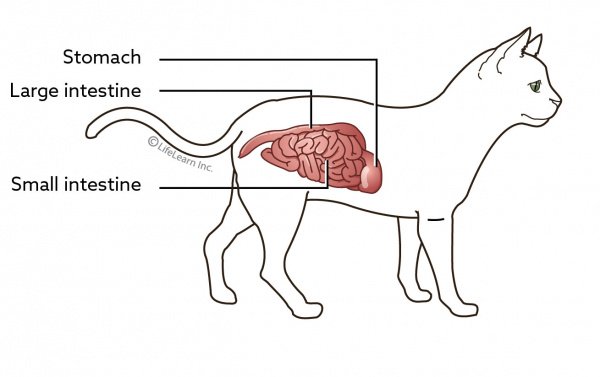 This inflammatory process thickens the lining of the tract, which ends up compromising digestion, proper absorption of nutrients, and natural bowel movement. As a result, cats can develop many symptoms such as:
Regular vomits
Chronic diarrhea
Blood in the stools
Lethargy
Poor appetite/increased appetite
Weight loss
There are different factors that can lead to this condition like imbalance in the immune system, allergies, bacterias, and parasites, however, in many cases, it's not possible to determine the cause.
Diagnosis
Initial testing for IBD in cats can include blood work, fecal analysis, and imaging of the intestines, especially by ultrasound. These tests intend to rule out other conditions that have similar symptoms as those of IBD like food sensitivity, hepatic diseases, kidney issues, leukemia, food sensitivity, diabetes, parasitic and bacterial infections, and hyperthyroidism, for example.
The most accurate way to define a diagnosis of IBD is very invasive. It involves surgery or endoscopy in order to get a small sample of tissue from the intestines or stomach.
In many cases, this is not possible, so the veterinarian sometimes opts for treating the symptoms straight away as an IBD case.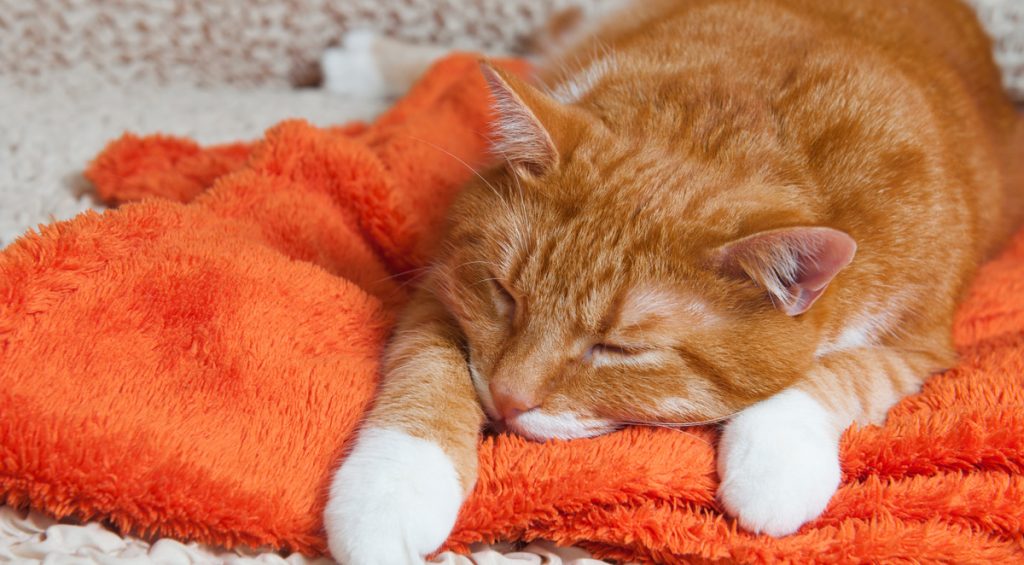 Treatment and Natural Support
Treatment for IBD consists of a combination of medication and nutritional therapy. Modifications in the diet are very common in the treatment of IBD since many times the main cause can be related to food allergies, so hypoallergenic diets and food trials are recommended.
A personalized home cooked meal plan is an excellent option as well and our in-house veterinarian, Dr. Amanda can create one based on your kitten's needs.
IBD's treatment can also include medications for intestinal parasites, supplementation with B12 vitamin, antibiotics, and anti-inflammatories.
That's why NHV created the Inflammatory Bowel Disease (IBD/IBS) Comfort Kit. It comes with:
Inulin-PK that supports your kitten's immune system while providing great support for the gastrointestinal tract healing
Plantaeris which helps maintain normal bowel function while reducing pain and discomfort.
In some cases, IBD can progress to gastrointestinal lymphoma, so it's very important to keep this condition under control.
We recommend including ES-Clear to the regimen in some cases when it's not possible to determine if the cat has IBD or lymphoma. The herbs in ES-Clear may help reduce tumor and inflammation, purify the blood, and help detoxify vital organs. It also helps to support the immune system and improve the quality of life, vitality, and energy levels.
You can learn more about Gastrointestinal Lymphoma in cats on this blog:
https://nhvpethealth.com/vet-talks-gastrointestinal-lymphoma-in-cats/
---
Dr. Aline Dias is a veterinarian who graduated from the Federal University of Pelotas, Brazil. She worked for five years with research in Bacteriology and Virology fields, but she found her true passion in Feline Medicine. As soon as Dr. Aline immigrated to Canada, she adopted two kittens: Chilli and Keke. Dr. Aline is now a permanent full-time crazy cat lady and when she's not working at NHV she spends her time spoiling her fur babies or going for walks at the beach.
---
You May Also Like