Vet Talks: Ozzy and Coconut Fight Feline Herpesvirus (FHV)

Vet Talks

4

min read
A few months ago, my partner and I decided to adopt 2 kittens. This decision came after many years of living in Canada and the loss of my 16-year-old kitten, Frederico. It was a long road to adopt my kittens.
After many visits to the place where they were available for adoption, we decided to apply for two twin tuxedo sisters. Ozzy Melinda and Coconut Sylvester. However, we did not expect that these little ones had Feline Herpesvirus. It was a challenge to take care of them and, in this blog, I will share how we did this, and how we succeeded.
What Is Feline Herpesvirus (FHV)?
Feline Herpesvirus (FHV) is a common upper respiratory infection in cats. Most cats are exposed to this at some point during their life. In some cats, the virus is not cleared (cured) but only goes into remission and can become reactivated during times of stress or illness. The virus often infects the surface tissues of the eyes, affecting the cornea and conjunctiva.
Clinical Signs
Signs are highly variable and range from mild conjunctivitis to life-threatening illnesses. In severe cases, signs of respiratory infection, fever, loss of appetite, lethargy, conjunctival swelling, corneal ulceration and rupture, and copious ocular and nasal discharge may occur.
Secondary bacterial infections are also common in these cases. Signs are usually the most severe in kittens and unvaccinated cats. Kittens with severe ocular inflammation may develop symblepharon, in which the eyelids and conjunctiva adhere to each other to the cornea.
Diagnostic Test
In severe cases and in cases with respiratory signs, these often allow a presumptive diagnosis to be made. Signs are less specific in chronic cases, although FHV is suspected to play a role in many cases of chronic conjunctivitis of cats. Scrapings may be taken from the conjunctiva to assess the type of cells present and to look for evidence of the virus and other agents.
Specialized tests for FHV are available and utilize samples from the eye, nose, windpipe, or blood. If a secondary bacterial infection is suspected, bacterial cultures may be performed.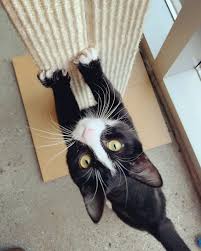 Treatment & Natural Support
Treatment is targeted at active FHC infections. Although there are some scientific studies criticizing oral Lysine, for my kittens I opted to use oral Lysine. Lysine is an inexpensive supplement that can be used long term to try to keep the virus in remission.
In addition to this, I used antibiotics, pain medication, Natures Immuno, Resp-Aid, and Felimm, as they were sneezing. I used protective lubricants on their eyes and eye-drops.
Prognosis
Early and adequate vaccination of the cats helps prevent FHV, especially the most severe cases. Severe infections do not often recur if the cat has a good immune system but low-grade signs of FHC may recur sporadically throughout the cat's life.
Diet
It is especially important to maintain a healthy and balanced diet to help their immune system to eliminate this virus. I opted to maintain both in a wet diet twice a day, and some kibbles. Always pay attention if they were eating enough food. We also give some natural treats, such as chicken that they really love. We are also heating up the food so they can smell it to get them excited and knowing what's coming.
Now, Ozzy Melinda and Coconut Sylvester are having an amazing and lovely life with us, and they are also bringing a lot of happiness to our life. They are such sweet fur babies.
---
Dr. Amanda Nascimento, DVM, MVSc., PhD completed her undergraduate degree in veterinary medicine in 2010 and graduate studies in veterinary pathology (MVSc. 2012 and PhD 2016) at the School of Veterinary Medicine, University of São Paulo. She completed her post-doctoral training at the Western College of Veterinary Medicine – University of Saskatchewan in 2018. Dr. Nascimento will be hosting her own blog series and sharing her knowledge with our extended NHV family.
---
You May Also Like