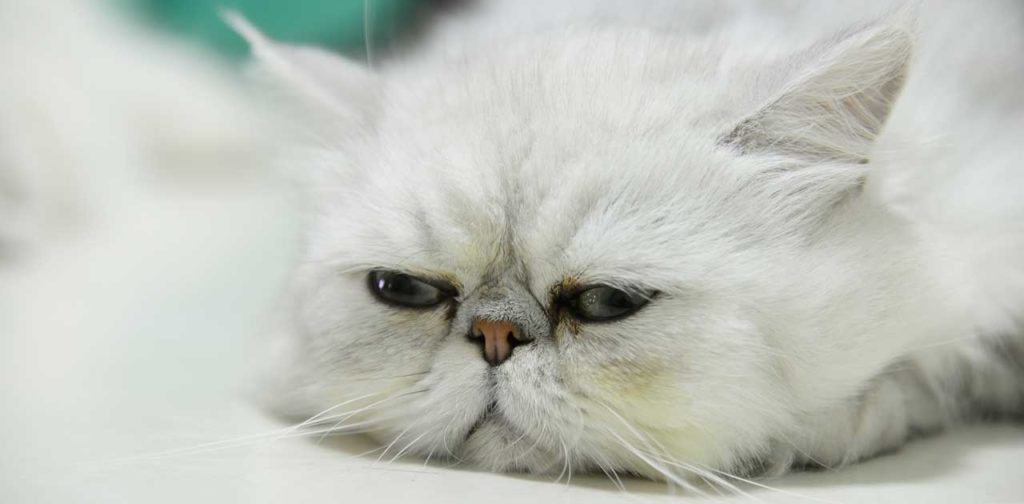 Often in my veterinary clinic, I am asked the question by caring pet parents who notice that their animal companions are just not acting right— Is my pet suffering from depression? In my professional opinion as a holistic veterinarian, I do believe that dogs and cats get depressed. Having said that, it is important to first rule out that illness is not causing the symptoms of depression, as the symptoms of depression can mimic many disease processes.
Two of the most common causes of depression in pets is the loss of another companion or the loss of an owner.  Depression can also occur after a move, arrival of a new baby, being relinquished to a shelter, a change of owner, and sometimes even a change in schedule- such as a stay at home owner that takes a job.  Although, depression in dogs and cats is not uncommon, it is rare for dogs and cats to suffer from long term depression, which is common in people.
Signs of depression include your pet acting withdrawn, changes in eating or sleeping habits, not participating in the things they once enjoyed, or sporadic yowling.  Medical problems such as infections, arthritis, metabolic or endocrine diseases and even neoplasia can look like depression, so a full physical exam, blood work, and even radiographs are necessary to make sure there are no medical reasons for the change in behavior.
The good news is, most dogs and cats bounce back from depression within a few days or a few months with just a little TLC.  Giving them more attention, praising them when they show signs of happiness, doing the things they love like going in a car ride for a dog or a new favorite perch for kitty can help quicken recovery from depression.
If you feel that your pet does need medication, you may want to try a natural herbal approach, like NHV Matricalm for cats and dogs or NHV Lesstress for dogs. The two supplements contain natural herbs that help to calm the nervous system, while also supporting the heart and blood pressure.
If you feel your cat or dog is suffering from depression, and would like a holistic opinion, please do contact me for an online consultation.
Yours in wellness,
Dr. H. Cook
---
Published: January 27, 2017
You May Also Like