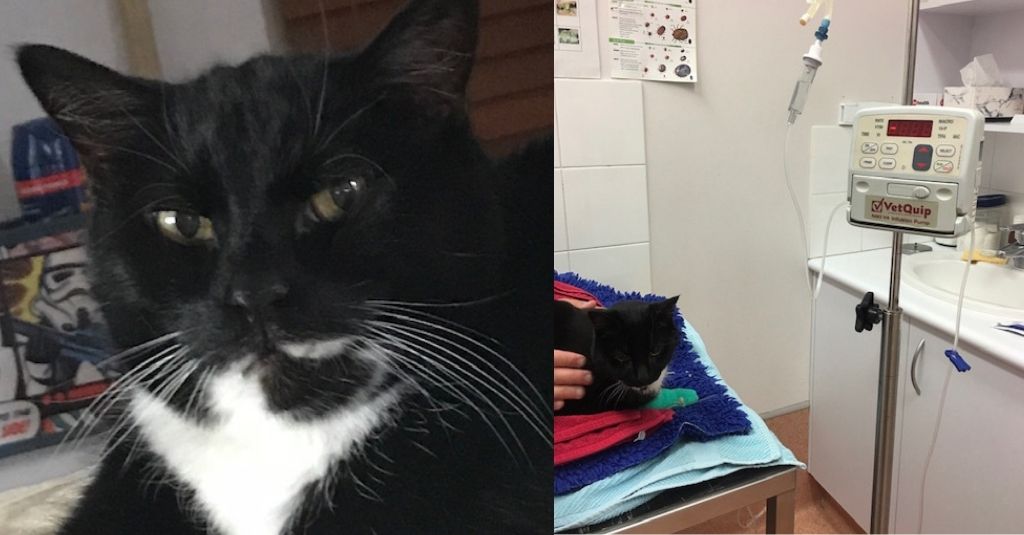 Meet Sylvester, the super kitty who is fighting Lymphoma and defying the odds with a helping hand from NHV Natural supplements. It was January 2018 when Sylvester's mum first got in contact with us. He had been diagnosed 4 months earlier with Feline Lymphoma in his intestines. After initially responding well to his treatment Sylvester started to go downhill and this was when his mum started to look for other options to help Sylvester alongside his chemotherapy, medication, and steroids.
Being a nurse, Sylvester's mum had knowledge of what the potential side effects of these drugs could be on Sylvester. "I knew these drugs would overwork Sylvester's vital organs like kidneys, liver and would weaken his immune system. So I started checking out health shops and pharmacies for vitamin supplements that I can use on Sylvester. I also searched the internet and by luck, I chanced upon your website NHV Natural Pet".
This is when Sylvester's Feline Lymphoma journey with us began, and his diligent mum kept notes on his progress as shared below;
February 2018
The first shipment of NHV products came. I bought the Cancer super support kit 3 (ES Clear, Turmeric, and Milk Thistle) The chemo drug was being administered to Sylvester one tab every three days. I am counting on the Turmeric and the Milk thistle to help strengthen his liver as his frail body detoxifies the drugs. NHV claimed that ES clear's cocktail of natural herbs will boost the immune system and promotes quality of life so that's a big plus for me.
The potent blend of herbs found in ES-Clear will target critical areas in the body such as the kidneys, liver, stomach, major arteries as well as spleen and lymph nodes which make this an excellent supportive cat cancer treatment.
April 2018
It's been 6 months and he survived. He had a blood test done. Blood glucose is elevated, liver function test (AST and ALT) still high, MCV is low, Reticulocytes HBS is high. The rest were all ok. Sylvester looked way better. He was eating well. Still on steroid and cancer drugs for Lymphoma.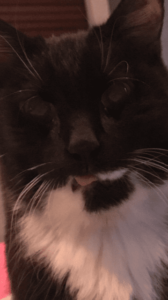 August 2018
Blood test was done and the results were way better. Liver Function is normal (AST and ALT) Blood sugar is normal, MCV is normal, Reticulocytes HBS is normal. I added NHV BK detox with his Cancer super support kit 3 (ES Clear, Turmeric, and Milk Thistle). Sylvester started to gain weight and they lowered the dosage of the steroid from 10mg to 5 but still on a chemo drug.
Natural herbal support for cats, dealing with compromised immune systems. BK Detox supports cats fighting cancer. A gentle herbal formula that helps detoxify the vital organs and blood.
January 2019
He had another blood test done and the results were the same as the last time but he started having problems peeing. He was straining to urinate that he ended up peeing with blood. They did a urinalysis and found sugar in his urine in spite that his blood sugar level is normal. It was negative for stones. The Vet ordered to discontinue the chemo drug because it was weakening his immunity and had the steroid continued as 5 mg. Sylvester took antibiotics for the UTI. That's when I decided to get Tripsy to protect his kidneys and Felimm to increase his immunity.
Tripsy supports Kidney health and urinary tract disorders. It helps to keep a healthy urinary tract, including the kidneys, bladder, and the pathways in between them. An all-natural anti-inflammatory, Tripsy also helps with the breakdown of kidney stones and crystals, easing uncomfortable urination and other symptoms.
June 2019
Blood test was done and it was really good. His lymphocytes are still on the red but he has increased his weight from 4.2 kgs to 5.42 kgs. The vet was happy enough to reduce his steroid tab from 5mg to 2.5mg once a day. I am still vigilant for any changes with his pee and poo and by God's grace he is doing well.
"I am aware at some point his body will give up but I will do anything in my power to help him survive. Thank you NHV pet care, for, without you guys, Sylvester won't make it. Your products did a lot of amazing things to him and I am very grateful. Sylvester is taking ES Clear, Milk Thistle, Turmeric, Tripsy, Felimm, BK detox, and his steroid tab".
We were so happy to hear about Sylvester's progress with such a serious disease as Feline Lymphoma, and the loving care that his mum has gone through to help ease his discomfort and suffering. Intestinal lymphoma is common in cats and we are here to help you find the best holistic support for your feline companion. reach out to one of our Pet Experts and share your feline lymphoma story.
Is a holistic turnaround from Lymphoma possible for dogs?
Vet Talks: Frederico My Star in The Sky – A Vet's Personal Tale of Feline Lymphoma
---
Published: August 2, 2019
You May Also Like