Giving back is fun. There is nothing more motivating than the eyes of an animal in need. Even though we aren't a very big business, we always try to give back. More so, since we lost our sweet beagle, Lady. This year we decided to make our annual giving back efforts more fun. We had all the amazing dogs and cats on Instagram come together to raise our donation value.
In the month of July 2017, we pledged a $1 worth of NHV products for every dog and cat #NaturalSelfie shared on Instagram. When the campaign ended, we had some 2000 selfies! But selfies kept pouring in the whole month through and the numbers soon reached 4000! So guess what? We decided to honour the whole lot.
Here's who we donated to with the PAWsome selfies from our Instagram furry friends:
Donation Lot 1  – 2000 Selfies worth
Some Instagram peeps suggested names of a few shelters in need. We reached out to them all and finally found two who could really use our help. Carson Cats, LA and CARES Clarksdale, Mississippi are two sincere no-kill shelters looking after senior and special-need dogs and cats. Thanks to our furry participants, they have each received NHV products worth $1000. This included our remedies and supplements for cancer, malnutrition, viral infections, tapeworms and skin infections.
Donation Lot 2 – 1000 selfies worth
When the Hurricane Harvey struck, Austin Pets Alive was working actively trying to pull out animals stuck and getting them to safety. We knew these rescued animals will be hurt, probably have infections and skin allergies. So we reached out to the wonderful people on this mission, if we could help. They told us they were swamped with rescued cats and dogs who were traumatized and nervous, separated from their humans. So we decided to send them a 1000 selfies (or a $1000) worth of our special calming blends – Matricalm and Lesstress.
The overwhelming response of cats and dogs of Instagram has inspired us to keep this movement going. We will continue donating to animals in need with the rest of the 2000 selfies.
Thank you for the support, you guys.
Would you like to meet some of the beautiful cats and dogs who are getting NHV's natural support due to this give-back campaign?
Mange treating remedies like Ouch Away Spray and All Clear Ointment for dogs like Andy.
FIV Supporting Remedies like Felimm, Multi Essentials and ES Clear for cats like this little abandoned guy.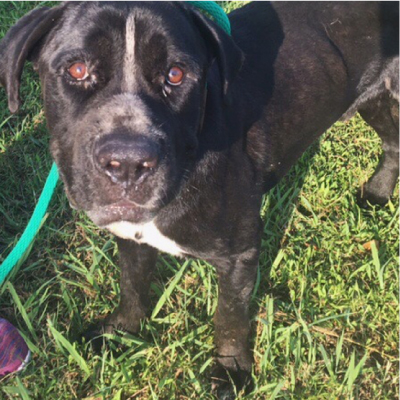 Heart-worm Kits for dogs like Nate. Help prevent heart-worms and also assist in treating them.
Amputee Support for small and big pets like Asher. Some anti-cancer blends and some growth and immunity boosting blends.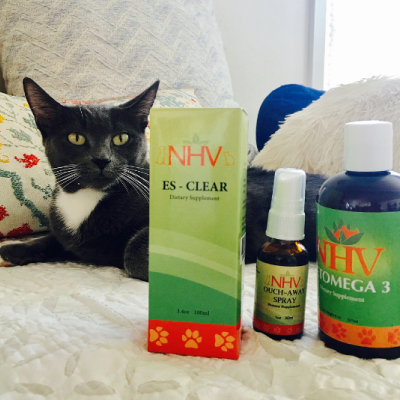 Overall Wellbeing Supplements to help them stay healthy while they wait to be adopted.
Our Anti-anxiety Blends, Lesstress for dogs and Matricalm for cats, for furkids like Bennington, who are lost or given up at the shelter. Trauma and anxiety were two big concerns for both shelters. And mostly for the cats and dogs rescued from Hurricane Harvey.
Our natural dewormer for foster kitties like Rosy, Lily and Pip.
At NHV Natural Pet Products we are all pet lovers at heart and want to help animals everywhere, naturally. We extend a 15% discount to registered and licensed rescues and shelters working selflessly and rescuing animals in North America. If you know an organization that could use our support, please reach out to us. Stay connected with us on Facebook, Twitter or Instagram to participate in more such fun engagements. Be a proud pawtner of the naturally healthy pet community!
https://nhvpethealth.com/nhv-lends-a-paw-to-bullies-in-need/
https://nhvpethealth.com/felv-positive-no-more-cat-makes-a-complete-holistic-turnaround/
---
Published: September 6, 2017
You May Also Like