"I don't have to worry about side effects." NHV Plantaeris for IBS in cats
Inspiring Pet Tails
2

min read
IBS in cats stands for irritable bowel syndrome – a  functional disorder that can lead to an other wise normal digestive system to function abnormally. This causes our sweet kitties to suffer from symptoms such as diarrhea or constipation, nausea, vomiting, and abdominal pain. This is different from IBD in cats which is caused inflammation of the intestines. However, NHV's blend Plantaeris helps with both conditions.
15-year-old kitty Koda, had been having some issues with IBS and to help Koda manage these symptoms, pet mom Cheryl incorporated Plantaeris in Koda's diet, in hopes of helping her little one find relief.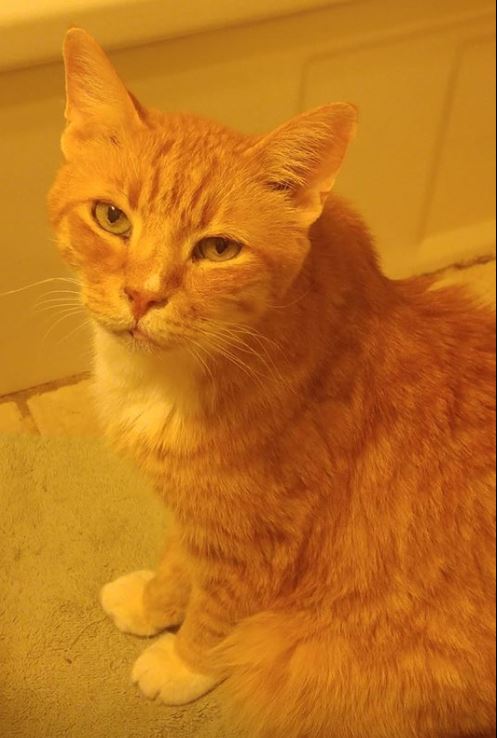 Cheryl kindly left a review on our Facebook page, giving us an update on Koda. She was happy knowing there wouldn't be any side effects associated with Koda's new regimen.
NHV supplements for IBS in cats are all natural blends, and like all our other blends they do not contain any artificial flavourings or preservatives. They are very gentle, and do not typically cause any side effects. Of course, some pets may be more sensitive to any changes in their diet. Koda has also just added Stimmune to his natural regimen, alongside Plantaeris, to further help manage his IBS, naturally.
Plantaeris works well for my cat and don't have to worry about side effects. will continue to order from them!
What supplements are helping Kitty Koda? 
Plantaeris: can help to maintain the normal function of the bowel system, helps to reduce irritation and spasming in the colon and help to ease diarrhea and to reduce overall pain and discomfort
Stimmune: An herbal formula that helps support the immune system. It is beneficial for autoimmune conditions, dermatitis (skin allergies), recurrent infections, food allergies, and to help strengthen the body against infection.
For more information on IBS in cats, feel free to reach out to any of our Pet Experts who are more than happy to help!
https://nhvpethealth.com/household-with-4-dogs-finds-nhv-supplements-helpful-for-variety-of-health-issues/
https://nhvpethealth.com/does-your-dog-suffer-from-ibd/
---
You May Also Like