We're absolutely CoCoNuts for our brand new CoCo Furcare Spray. It smells amazing (fresh and clean with a hint of lemon, lavender and coconuts), and helps soothe inflamed and red skin, and shields them against nasty bugs and fleas. It's the perfect everyday spray that fits right into your purse or pouch.
---
What's All The Fuss About Coconut Oil?
Have you noticed that coconut oil is in all the best hair and skin products for us humans? There's a reason for this. Coconut oil is rich in antioxidants and fatty acids that help prevent aging and damage caused to skin. It contains antibacterial and anti-fungal properties, which helps with skin allergies, yeast infection and more. This incredible super ingredient is also rich in vitamin E and helps protect from sun damage.
But, if you're anything like us, you've used coconut infused products and hate the greasy feel that comes with it. So, we challenged our master herbalist, holistic veterinarians, and R&D team to come up with a formula that contained coconut oil for all its benefits, but wasn't greasy…And… Success!  We were able to create a product with all the benefits of coconuts but with none of the grease… Yay CocoNuts!!
What Else Does CoCo FurCare Have That'll Help My Pet
It's not just about coconuts. Our CoCo FurCare contains so many amazing natural ingredients, like:
Neem – Which has been used in places like India for thousands of years for its medicinal properties. You will often see neem used in products to help fight skin problems and fungal issues.
Rosemary Leaf – Which helps keep away the bugs, and is also used to help with skin conditions like eczema.
Sodium Bicarbonate – Acts as a natural deodorizer and soothes itching and burning caused by insect bites.
Lavender – A fresh smelling herb that helps reduce stress and anxiety and also has anti-inflammatory and antibacterial properties.
Cedarwood – Helps soothe anxiety and helps inflammation and itching. You'll find cedarwood in beauty products that help with the appearance of scars, or help with arthritis and eczema.
Lemongrass – Often used in cooking, you can also find lemongrass in luxury skin products because of it's antifungal, antimicrobial and antibacterial properties.
Chamomile – A sweet floral smelling herb that calms the senses and helps fight infection.
Eucalyptus – Helps boost hair growth and helps with various skin rashes and kills of germs and in the hair follicles which cause itching.
Use CoCo FurCare To Help Pets With Sensitive Skin
Some pets with sensitive skin can get itchy and pinkish red after a walk in the grass or when they get into food they shouldn't. Our mischievous office pup Chaya, always finds ways to con a chicken treat from a stranger – something she's very allergic to. On the inside her tummy will start gurgling, and on the outside her little belly turns bright pink.  A quick spray of CoCo Furcare and her itchy, inflamed skin soothes down right away.
Use CoCo FurCare To Keep Your Pet Fresh and Clean
CoCo FurCare can moisturize the skin and improve fur lustre. It enhances skin barrier function, and also helps to rid the hair of dandruff and leaves the coat supple and refreshed.  A pleasant citrus scent of lavender, lemon grass and coconuts helps to keep your pet smelling their best. This all natural pet spray also contains a natural deodorizer (sodium bicarbonate) for your pet. You can use it between baths or use it just as a daily grooming spray to keep your pet smelling great and feeling fresh.
Use CoCo FurCare To Keep Your Pet Protected from Fleas, Ticks and Other Nasty Bugs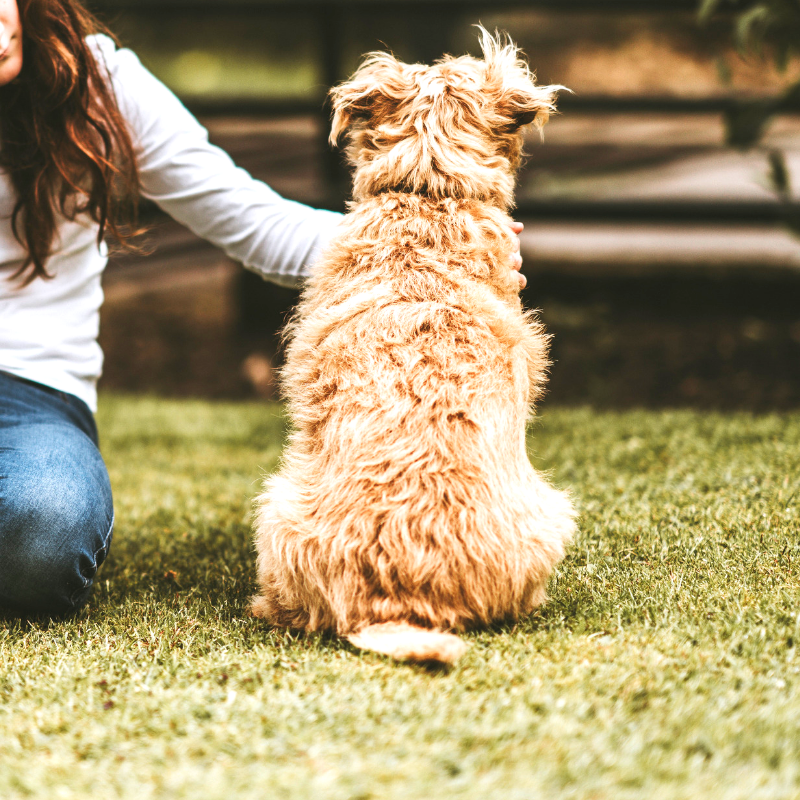 Eucalyptus, neem, lemongrass, clove bud, cedarwood and rosemary leaf are all herbs that have been traditionally used to get rid of tick, fleas and other insects. When you're out on a hike, spray CoCo FurCare on your furkids "arm pits" and leg, and groin area and down their scruff.  Just a little bit goes a long way.
Use CoCo FurCare To Keep Your Your Pet Calm and Anxiety Free
Some pets are naturally stressed and anxious, while others react negatively to an event like a trip to the vet or long car ride. Coco Furcare contains a soothing blend of herbs that are  excellent in calming nervous cats and dogs suffering from stress and anxiety in a variety of situations. Herbs such as chamomile and eucalyptus are well known for their immune-strengthening qualities to help the body respond to stress and promote relaxation.
Use CoCo FurCare For Dogs or Cats Who Love The Sun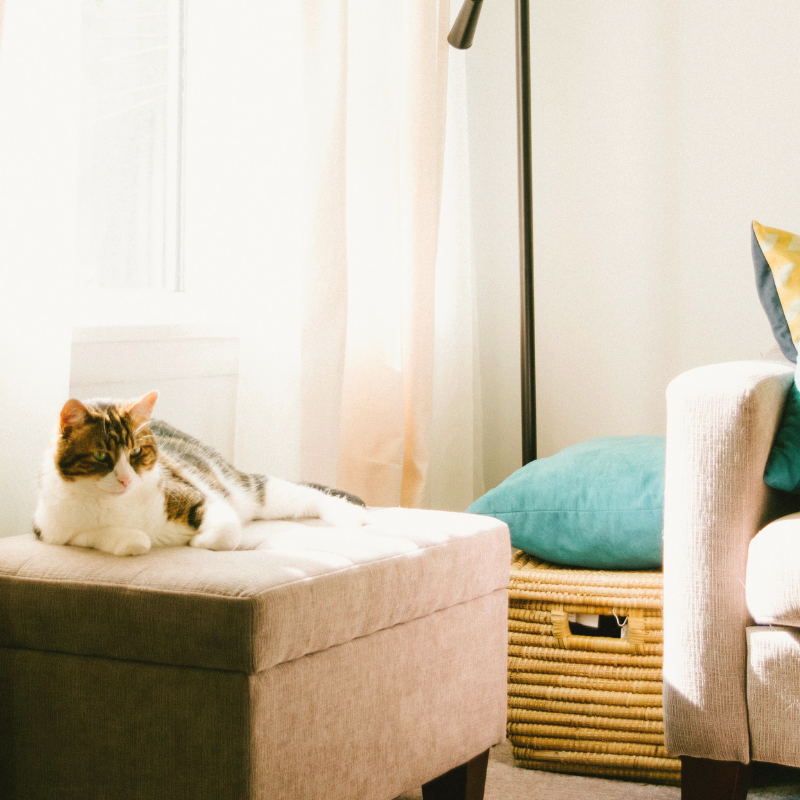 Our fur kids love to bask in the warm sun, but its not always so good for them. CoCo FurCare has mild sun protection from UV rays,  so your fur kid enjoy sunshine and sun puddles. The completely natural spray is totally safe if licked, and is convenient to carry on outdoor adventures.
---
We've heard so many great things from customers already about the CoCo FurCare. We are so excited for you to try it that we've put it on sale for a limited time.
Don't forget to let us know what you think.
The NHV Coco Furcare Spray is selling at a special introductory price of $18.95 for a limited time only. You can order it right away and get it in time for your next outdoor adventure or a lazy no-bath day or for your pet's daily fresh and de-stressing regime.
If you are wondering which other NHV supplements to get along with it, then just contact your NHV Pet Expert. We are always happy to help you.
---
You May Also Like