Vet Talks: Treating Pillow Foot or Plasma Cell Pododermatitis in Cats

Vet Talks

3

min read
 What is Pillow foot?
Pillow Foot in Cats (Plasma Cell Pododermatitis in Cats) is a rare disease of the foot pads of cats. Due to the accumulation of a specific type of white blood cells called plasma cells, the foot pad becomes inflamed. Plasma cells play a major role in the immune system.
Causes of Pillow Foot in cats
The cause is unknown but is thought to be immune-mediated; that is, the immune system causes or aggravates inflammation. Some studies have found a link between pillow foot and feline immunodeficiency virus (FIV) infection so it is important to screen an affected cat for this virus.
Symptoms of Pillow Foot
In the early stages of pododermatitis, soft, non-painful swelling of the foot pads develops. More than one pad on more than one foot is typically involved. Pads may look purple and appear streaky, with white scaly material on the surface. Later, the pads can become bloody and painful. Sometimes kidney disease and inflammation of the tissues in the mouth can also occur.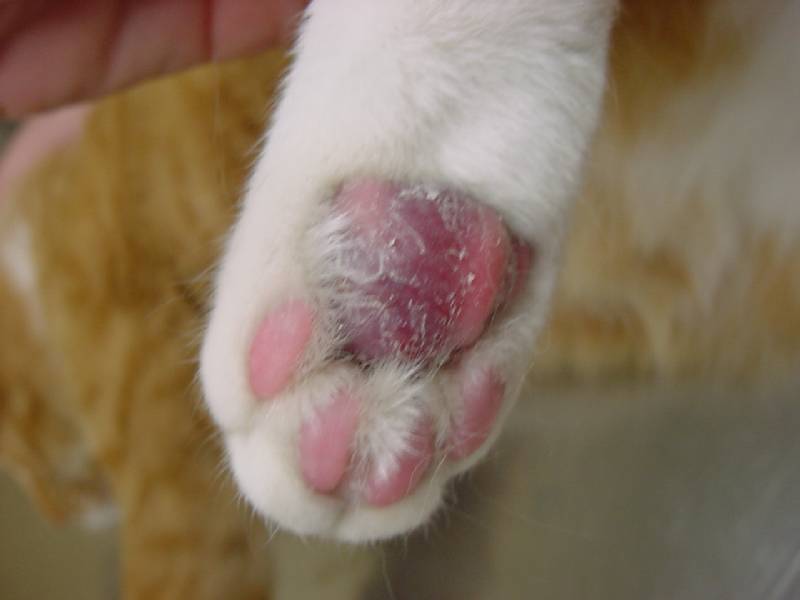 Diagnosis of Pillow Foot in Cats
The main diagnostic marker is simply the appearance of the foot pads. Removing cells with as small needle and examining them under the microscope (fine needle aspirate) may reveal numerous plasma cells. Blood tests may be recommended to look for infection, kidney problems, or evidence of immune response, but the results are variable. Biopsy of an affected foot pad usually confirms the diagnosis.
Treatment for Pillow Foot
Treatment may be not needed if the inflammation is mild and the cat feels okay. In some cats, the condition spontaneously disappears. However, in other cats, medications are needed to balance the immune system. In this case, steroids or immune-suppressive medications may be prescribed. Sometimes, surgery is an option to remove lesions that affect only one food pad, but this is uncommon. Many pets require some medication for life and need periodic blood tests to monitor for adverse effects of the medications.
Prognosis for cats with Pillow Foot
Prognosis can be good if the signs spontaneously resolve. Prognosis may only be fair, however, if long-term immune-suppressive drugs are needed or if the kidney and mouth are involved.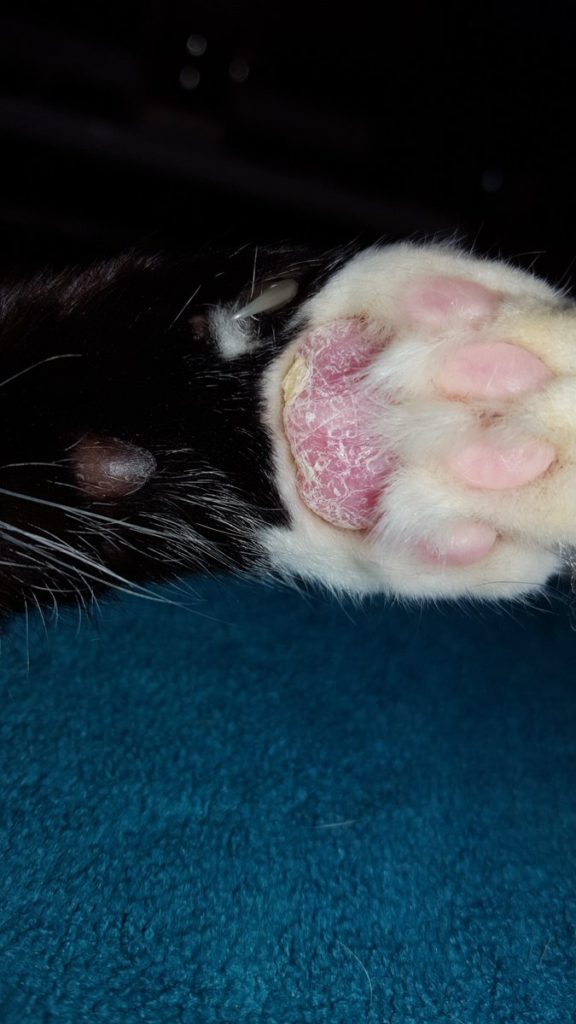 Supplements for cats with Pillow Foot
There are many supplements that NHV has to support a cat with pillow foot or pododermatitis. The two most useful ones according to me are:
Felimm: as some studies have shown, pillow foot may have a relationship with FIV, the herbs present in this formulation can be helpful to balance the immune system, help fight against FIV and pillow foot. NHV Felimm is great to help support the lymphatic system.
Yucca: Yucca contains steroidal saponins that are well researched and reported and stimulate the body to produce its own natural corticosteroids. This can help to modulate the immune system and ease inflammation. NHV Yucca is formulated and dosed specifically to be safe for long term use in pets.
However, based on the cat's specific symptoms the NHV Pet Experts would recommend a holistic regimen. For little Herbie Johnson NHV Stimmune proved to be really helpful. If the cat's paws are cracking due to the inflammation then NHV Heal Care ointment will be useful for promoting healing, topically.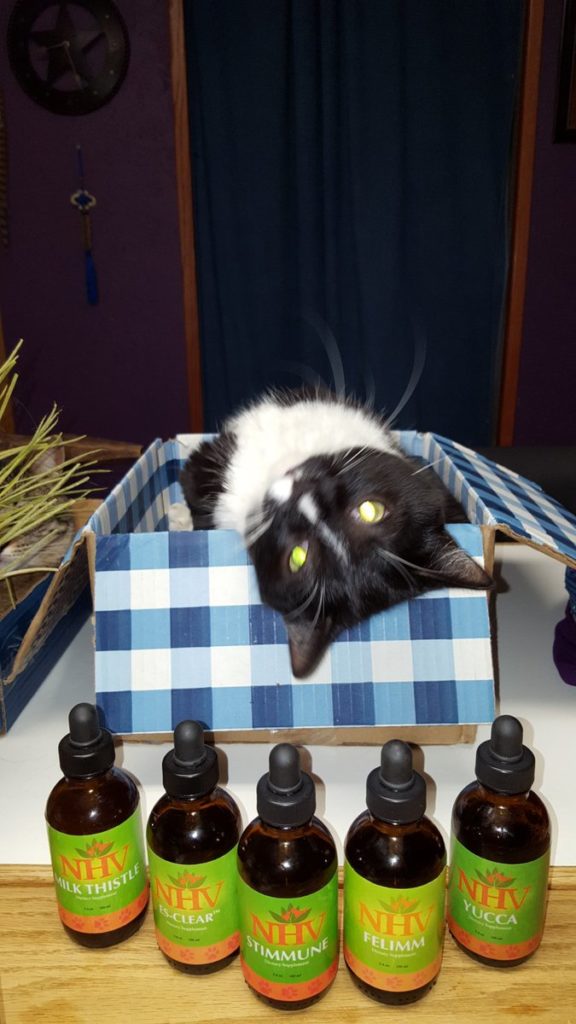 ---
Dr. Amanda Nascimento, DVM, MVSc., PhD completed her undergraduate degree in veterinary medicine in 2010 and graduate studies in veterinary pathology (MVSc. 2012 and PhD 2016) at the School of Veterinary Medicine, University of São Paulo. She completed her post-doctoral training at the Western College of Veterinary Medicine – University of Saskatchewan in 2018. 
You can book a consult with Dr. Amanda here or get a customized diet plan , specially formulated for your pet.
https://nhvpethealth.com/holistic-regimen-for-pododermatitis-or-pillow-foot-in-cats/
https://nhvpethealth.com/vet-tech-rounds-paw-pad-injuries-in-dogs/
---
Published: September 20, 2019
You May Also Like