Bhoomi is a 12 year old spoiled little diva. This Maltipoo was recently diagnosed with liver disorder.  We took the holistic approach with her and instead of giving her just the Milk thistle, we put her on the Liver Detox Kit which has the Milk Thistle as well as the Turmeric. The Milk Thistle helped get her liver enzymes back in the normal range and the Turmeric helped keep her joints and heart healthy.
Once we knew the herbs are working for her, we also added the Tripsy to her combination. Since her liver is already battling hard, we wanted to make sure her old kidneys get additional support.
We also gave her customized diet suggestions. This little girl is a picky eater and she has her demands. We are keeping her on chicken and rice along with boiled eggs and veggies like spinach, beans, carrots and some low sodium chicken broth as a topping. We are also giving her the increased therapeutic dosage of our supplements. She's just 18 labs of cute but she takes 1 ml of all her NHV supplements.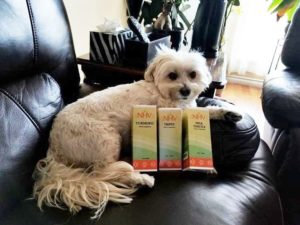 Holistic approach does need a little tweaking as time passes. We appreciate pet parents like Bhoomi's mom Sangeeta, who come back to us with updates and questions. The next supplement we are eager to introduce her to is Hearty Heart. We know maltipoos is one of the small dog breeds that are vulnerable to heart problems. The Hearty Heart will help ensure her cardiovascular health is maintained.
Here's what her mom left as a review for us:
Its one of the best product I ever used …my 12 year old girl who is a maltipoo was diagonosed with liver issues …..after i started giving her milk thistle and turmeric ,she is doing better …. also thanks to Jade and all the help that I get ,we now give her human food but as suggested by her and she has started to eat. Thank you NHV Natural Pet Product*
This little maltipoo girl has been on the cover of a petsmart edition and is quite a poser too! Here's wishing this little baby, the best of health.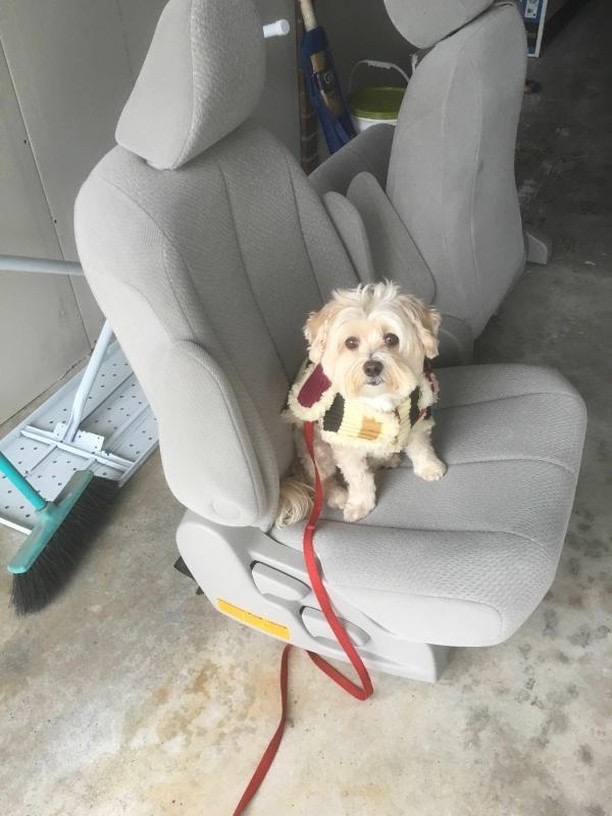 If your dog is a small breed one, please get in touch with us to find out which precautions can be taken naturally at an early stage to avoid health set backs in the future.
*Product reviews are solely the experience and opinion of the reviewer. Actual results may vary.
---
Published: August 22, 2017
You May Also Like