Important Differences Between Professional Pet Sitters and Independent Caregivers

Pet Care Tips

2

min read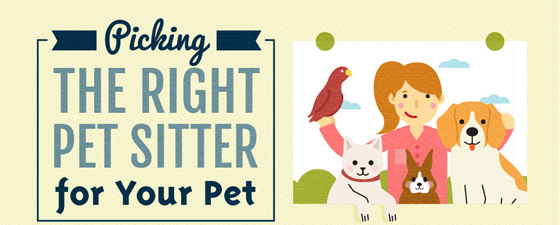 We all want what's best for our animals and there may come a time when we need to leave them for an extended period of time for a business trip, vacation or other type of sabbatical that requires separation from our beloved pets. Instead of traditional boarding services or taking them to a kennel, many animal lovers are opting for a professional pet sitting service to look after our loved ones in our absence.
For those concerned about the care of their pets, they may be looking beyond friends and family members who they don't wish to burden with this responsibility. Some may look into hiring an independent caretaker, who are in the service of taking care of animals as a side job. Although they usually charge less than a professional service, there's many good reasons why they are cheaper. They include things like:
They may not be licensed, bonded or insured
There may not be any background information about them, criminal records, etc.
They may also not have any professional references or recommendations
A lack of any type of backup system available in case something goes wrong, an unexpected injury or illness for example
There may be no way to check up on them to ensure they are actually doing their job
Many lack training or medical knowledge about animal health and welfare
They may not be prepared to respond in case of an emergency or other medical issue
Since people are fallible, any number of things can happen that could leave you and your animal hanging if something unexpected were to happen to your pet's caregiver during your absence. They could have a change in their schedule at work or school that is out of their control. What happens to your precious pet's care in case of these types of unplanned changes.
Other Important Questions
What if the pet sitter was injured on your property? Would your homeowner's insurance cover the costs? What if you are a renter? What if they sued you due to an accident or injury?
Would they be able to send you updates on the safety and healthy status of your pet? Could they send you emails, texts or make phone calls to ensure your animal is well taken care of during your absence?
Will they really be able to come to your home as many times as you ask? Will they remember all the important details about your pet's care including any medications if necessary?
What if there is a crisis or medical emergency? Will they know how to react and where to take your pet for immediate treatment?
A little bit of homework can go a long way when it comes to caring for your pet and sometimes there is a price tag associated with peace of mind.
---
Thank you Sloan McKinney for authoring this post and for this informative infographic! Sloan McKinney is a journalist based in Southern California. After writing about pop culture for a number of years, she has recently begun writing for a new audience. Inspired by DeAnthony, her cat, as well as her dog Max, Sloan now hopes to help other pet owners guarantee their animal companions happy and healthy lives.
---
Published: August 17, 2015
You May Also Like