Veterinary professionals from all over North America are coming together in Seattle for the American College of Veterinary Internal Medicine, ACVIM Forum 2018. NHV Natural Pet Products is going to be there too, spreading the holistic word for animals. We will be participating as well as exhibiting. Our in-house vet Dr. Amanda and registered veterinary technician Johanna will both be there to help attendees understand how all natural blends can be a part of traditional treatment plans for pets of all ages and breeds. Catch us at booth #226.
STOP, LEARN AND WIN – at NHV's Booth #226
Stop, learn and enter to win prizes worth $800! We will be giving away a FitBit, a Pet FitBit and NHV supplements to one lucky attendee. Just STOP by our booth, LEARN how our all-natural products are helping veterinarians support pets and ENTER to win!
Highlight of our presence at ACVIM Forum
We recently engaged with the University of Georgia College of Veterinary Medicine to study a very popular supplement we have for kidney disease, urinary stones, and overall bladder health called Tripsy. The initial findings were presented at a poster presentation at The Science in Veterinary Medicine Symposium at the University of Georgia and also at the NIH National Veterinary Symposium at Washington, D.C. It will be presented again at the ACVIM conference in Seattle.
https://nhvpethealth.com/study-finds-nhv-natural-pet-products-supplement-beneficial-in-managing-urinary-stones-in-dogs-and-cats/
WATCH THIS SPACE FOR UPDATES
Update Friday – June 15, 2018
We were quite a hit with the dogs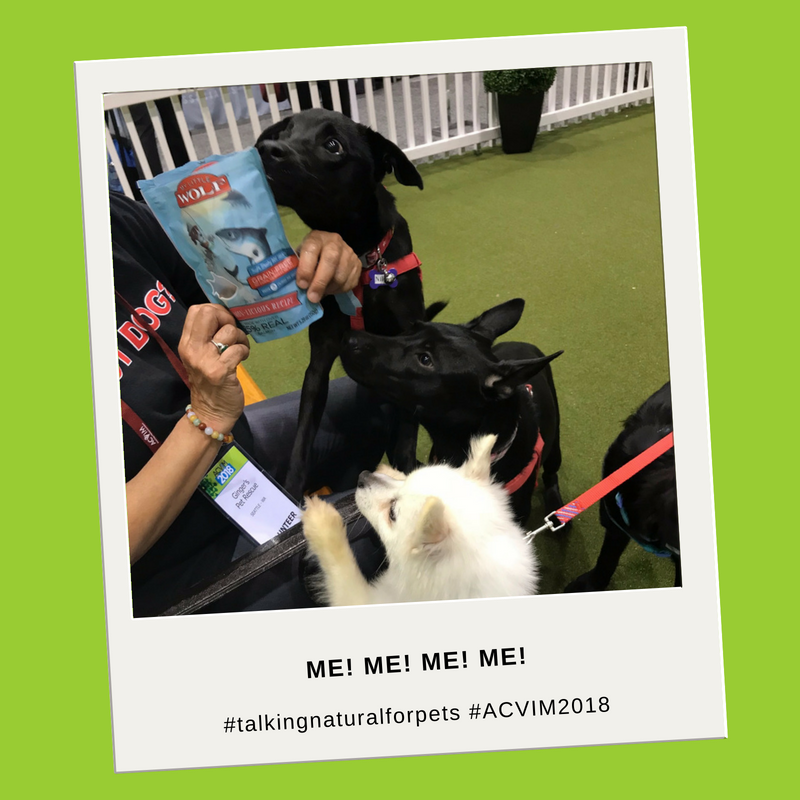 Paco got a heart surgery in Japan and his liver levels elevated. He has been taking Milk Thistle since. We got to give lots of hugs and kisses to this little guy.
Our adorable Dr. Donna Raditic of CANWI dropped by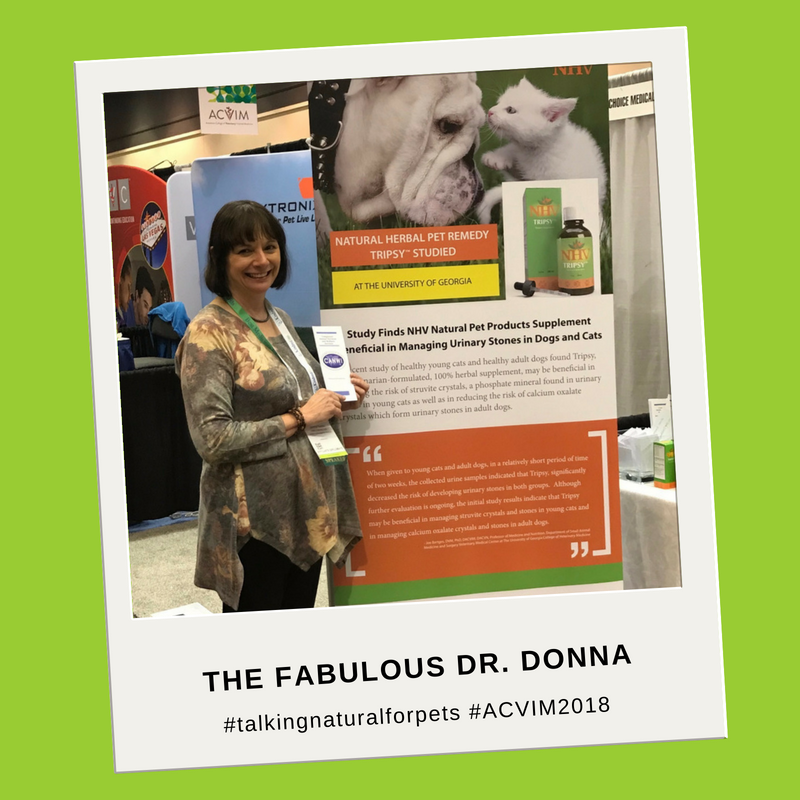 Dr. Richard Palmquist dropped by to say hi
Fell in love with a little wolfie and offered him some My Little Wold treats 🙂
Update Thursday – June 14, 2018
NHV Team with our guiding animal nutritionist Dr. Donna Raditic, Dr. Joe Bartges who supervised the study about NHV Tripsy being conducted at UGA VCM and students Cook and Ashley who were part of the group that conducted the study.
Posing proud with a display of the study they conducted – Cook and Dr. Joe Bartges, DVM, PhD, DACVIM, DACVN
NHV Tripsy Poster presentation at 12:45 PM 
Come see us at booth 226!
Update Wednesday – June 13, 2018
We are almost done setting up
Update Tuesday – June 12, 2018
Our team leaves tonight #EnrouteSeattle
Our cute display at the booth will be waiting for you
Stay tuned with us on Instagram, Twitter and Facebook for live updates. We are set to have a lot of fun, as we learn and share our expertise (Hint, twitter parties, surprise freebies 😉 )
HASHTAGS TO FOLLOW
#ACVIM2018 #NHVinSeattle #talknaturalforpets
---
You May Also Like