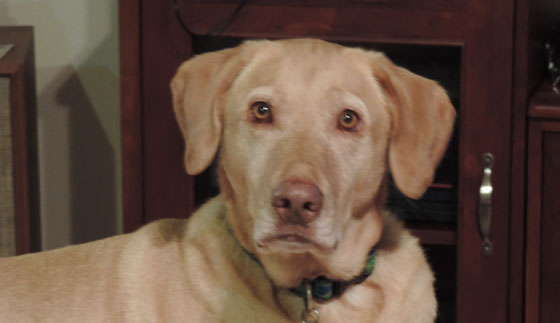 *"Ike is a 100% Raw fed Yellow Lab who had TPLO surgery 3yrs ago. I wanted to add supplements to his diet that would help reduce his need for Nsaid medication. I worked long distance with Dr. Donna M. Raditic, D.V.M, C.V.A U of Tenn. to develop a diet that worked best for Ike's needs. Dr R highly recommended NHV supplements. I started with the Detox formula followed by Milk Thistle to cleanse Ike liver from any damage from all meds following his surgery. with a lengthy recoup time. I introduced STIMMUNE to boost his immune system since Ike seems to have a sensitivity to Gluten. Currently we are alternating between TURMERIC & OLD TIMER to assist his joints. When he over does it-(Ike was a Greyhound in his former life-) I add YUCCA into his daily supplements. I see a big difference in his recovery rate. I prefer the ease of adding a liquid herbal that is easy to dose and is well tolerated by my Lab. I'm particular about the supplements I use and I'm pleased that NHV products maintain high standards .  I'm so happy that I was referred to NHV.  Ike is now 6 and I expect will have many more years of running through the woods. I plan on continuing with NHV products for life.
*Product reviews are solely the experience and opinion of the reviewer. Actual results may vary.
---
Thank you Kathy for sharing Ike's story with us! We're so glad we are able to help this beautiful boy in any way we can :-).
TPLO surgery stands for tibial-plateau-leveling osteotomy. This is one of the most common orthopaedic surgeries, which are performed on dogs who have torn their cranial cruciate ligament (dog's acl). The recovery period of this surgery is extremely important for your dog. Continuing physical therapy and veterinarian recommended exercises are critical during this time (be sure that the exercises are recommended by your medical professional).  Be sure to support their overall immunity, health and healing with diet and supplementation.
Dr. Donna Raditic is one of the founders of the Companion Animal Nutrition and Wellness Institute (CANWI). CANWI works to inform and educate pet parents and the pet vested community about nutrition and wellness.
A bit about each supplement that Kathy uses for Ike:
BK Detox – Helps to boost the immune system and detoxify the vital organs and blood.
Milk Thistle – The main compound of Milk Thistle is Silymarin. Silymarin helps prevent toxins from binding to the liver and helps the liver regenerate more quickly.
Stimmune – Stimmune helps boost the immune system. It contains herbs that are high in antioxidants. It helps relieve pain and inflammation, and has antibiotic properties.
Turmeric – Has anti-inflammatory and nutritive properties that help increase overall vitality. Turmeric is considered a superherb and has been used for centuries in Ayurvedic and Chinese medicine.
Old Timer – A formulation with anti-inflammatory and restorative action, Old Timer helps with muscle and joint discomfort.
Yucca – A powerful anti-inflammatory and nutritive extract. Yucca is beneficial for pain and inflammation.
Often, when helping your pet heal, it may be recommended to use multiple supplements to help the body. Please contact one of our caring pet experts and we will be happy to help you choose supplements for a more comprehensive healing approach for your pet.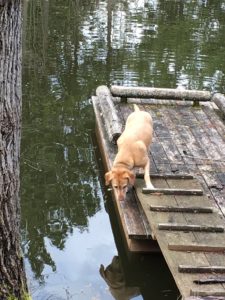 Meet Dr. Raditic in NYC and get treated to a delicious 3 course lunch courtesy of NHV. Buy your tickets and get all the details here.  
Event Details: June 22 @ Blue Water Grill NYC

---
Published: January 20, 2017
You May Also Like