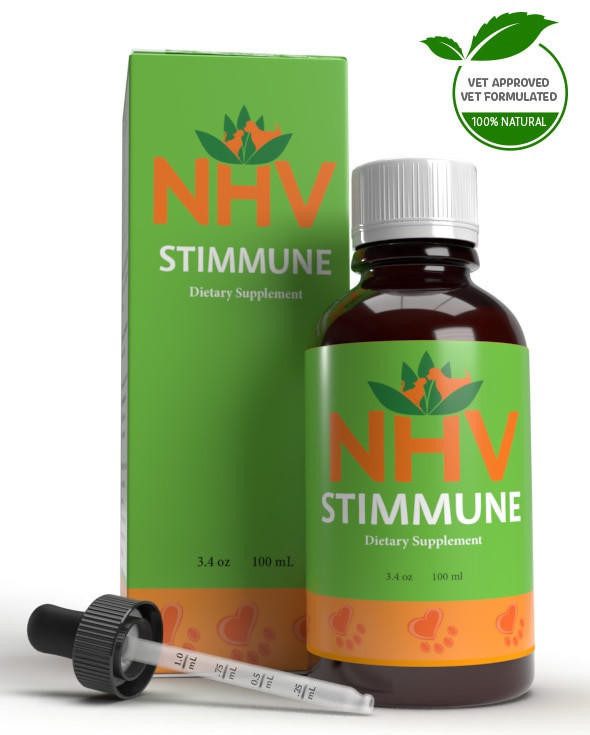 Stimmune for cats
Holistic Remedy for Food Allergies and Immune Support in Cats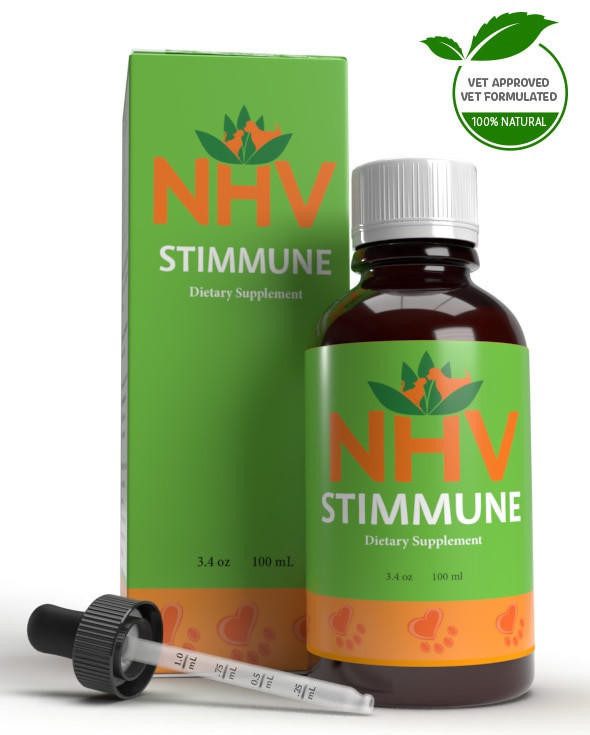 Patches' mum Thirza has been a part of the #NHVpets family for a long time. We were there to help her when her cat Tiger had an allergic reaction to some flea treatment and we were there to help her when her cat Spook was battling diabetes and eventually skin cancer.  With all the conversations every day about spook's health, his diet, and his comfort, Spook actually became a very dear part of our family.
One of the many days that Thirza and the NHV team would exchange notes about Spook's health we got to know about Patches' skin issues. Before we could help Patches we needed to know a little about the back story behind her current condition. Thirza shared with us first the lovely story about how she came to have Patches.
Patches was nearly 1yr old when we took her in. She and her brother roamed the garden of the house me we had just moved into, in December 2008. Because of the harsh winter we put out food and so it came to pass they turned from stray to house cats. As far as I remember Patches turned a bit stressy when she got older. When she first came to live with us, she became really close to our older black Stimpy, also a former stray who I took in as a 7wk old kitten but had to hand over to my brother. Stimpy suffered greatly from anxiety and turned aggressive towards most others, but never Patches. When Stimpy passed, Patches mourned and her skin got worse. That was in 2011. When I moved out I took Patches and Bowie with me. Less cats meant also less stress, but Bowie harassed her and then Tiger and Spook came back with me as well, and her skin worsened.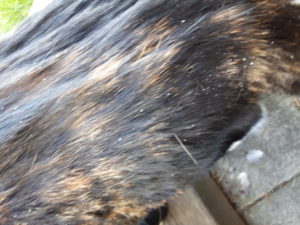 After speaking with our pet experts, Thirza decided to put Peaches on Stimmune and Multi Essentials. It was safe to say that Patches was not a fan of the supplements, but her mum persevered because she knew that they were doing good. "With Patches, I tried several tricks as she does not eat wet food at all – add to milk, add to the NHV recipe broth, add to pumpkin puree. All a big no no for Miss Patches. So I sat on my knees and put her between my legs, held her head close to my chest and just squirted it in her mouth gently. She would try to escape though. It was never an easy thing to do. Yet I always rewarded her with Dreamies after – just as I did Spook". After taking Stimmune Thirza saw a big improvement in Patches;
Her skin got better. Less flaky. Less itchy. She got more energetic as well. Now, after the Stimmune last year and with Bowie and Spook both across the Rainbow Bridge and a change in diet (She and her brother get special food adapted to their age), she is doing so very good. I still have Stimmune and Multi Essentials in the cupboard. Just in case.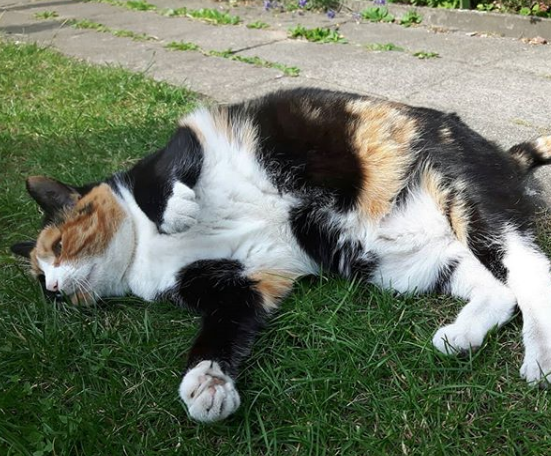 We were so happy to hear how well Patches got on with the addition of NHV supplements, Stimmune is a brilliant supplement for Allergy and Immune support in pets. It is an all-natural, vet formulated supplement which promotes a healthy response to food allergies, skin allergies and infections. Promoting a healthy immune system and histamine response, it can help to ease symptoms such as:
Ear infections
Watery Eyes
Sneezing
Difficulty breathing
Face rubbing
It can also in some cases help with swelling and mucus production problems. Stimmune helps your pet when the immune system becomes compromised, helping he/she fight recurrent infections.We recommended Multi Essentials due to the properties of the Vitamins and Minerals in the supplements. These help to promote a healthy skin and coat, keeping it shiny and soft. Daily coat maintenance can also be obtained using our Coco Furcare – a daily spray which helps keep your pet smelling clean and fresh, helps with shine and healthy coat, clears symptoms of skin allergies, and shields against bug bites.
Patches Update – March 2020
Patches had stopped taking the supplements and with the cold weather, she was staying home with her siblings, which didn't help with her stress levels. She had to go back on the supplements.
After a few weeks, we received the best news from Thirza, Patches meowmy, saying Matricalm has helped Patches with stress and she is getting along better with her siblings, making her health conditions better.
Also, the Matricalm vety obviously helps Patches. She is far more at ease, even with the others around. She licks Spottedleaf's head, she grooms Tiger now and then, only with Peach she remains vigilant, but it does happen they rub faces. All since they both are on Matricalm.
Patches' mom is a part of our family and we are happy to be there for her whenever she needs us. She tries to do everything she can to support pets in need of rescue. In fact, all her cats were rescued from the streets and the latest edition to her family was literally tossed into her garden from over the fence. She is a rescue mom who loves to look after animals everywhere, and she likes to think natural first. Just the dearest NHV Cat Mom.
Right after two weeks of using Matricalm and Coco Furcare, Patches's mom reached out to us telling us how her girl is feeling calmer and much happier.
Skin issues in cats and dogs are very difficult to tackle. The problem starts with identifying the cause which can be anything from food intolerances, pollen, dust, mites, a laundry detergent…the list if long. We are always happy to work with you and your vet as you figure this out. And while you do this, you've got NHV supplements to help. Just reach out!
Why Spook the cat takes his NHV Mellit before his meals
---
Published: September 25, 2019
You May Also Like