Last year NHV attended the first ever MeowFest in Vancouver, and we met a whole host of famous kitties and their owners.
One kitty who we fell completely in love with was Pudge @pudgethecat. After appearing on Instagram in 2011, Pudge has gained an impressive 668,000 loyal followers, and gained the status of a Kitty celeb! Appearing on many different social platforms, Pudge is also a voice for Kitties in need, and helps to raise money for many different pet charities.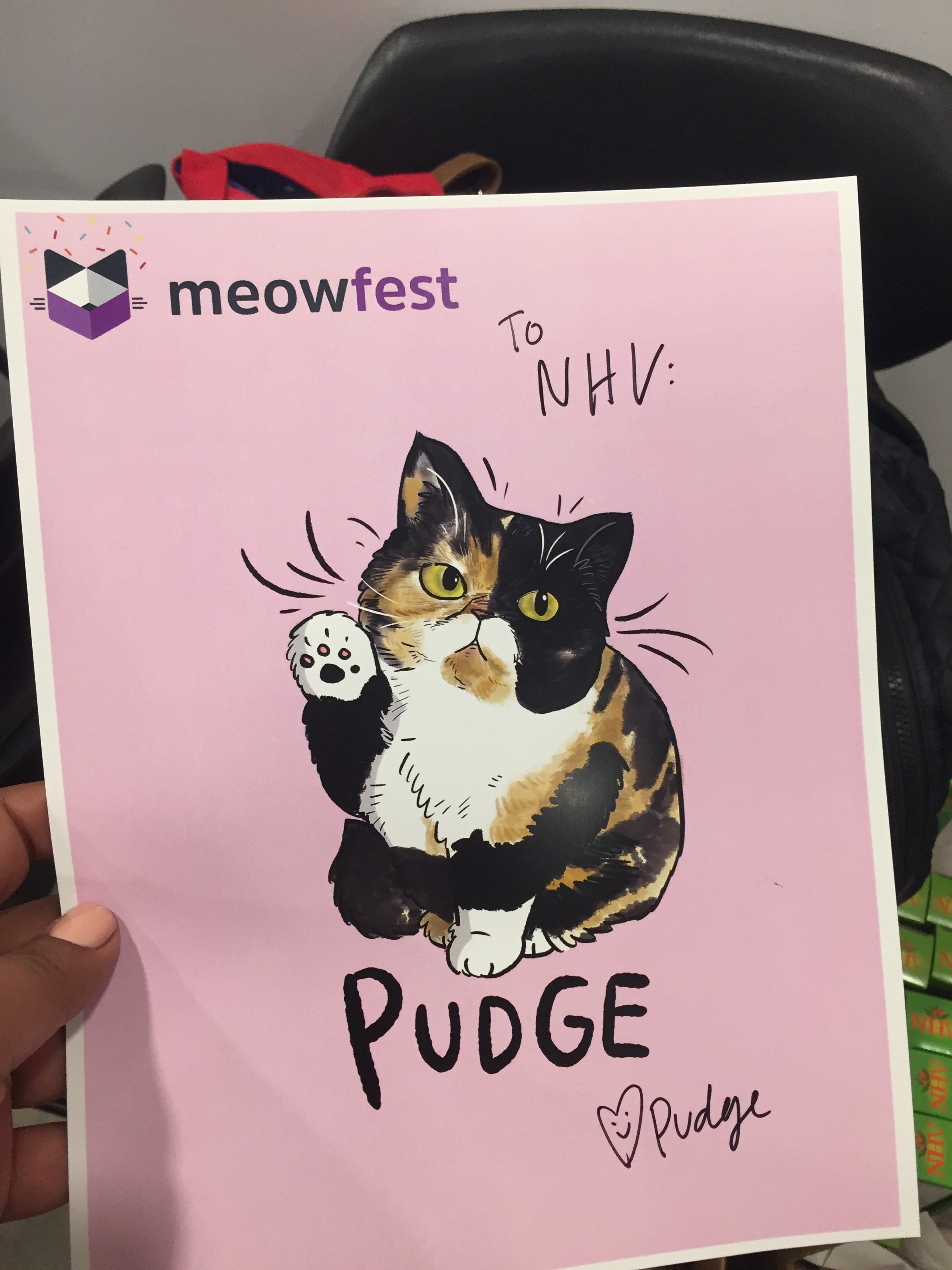 When we met Pudge we gifted her some of our NHV products to try. Understanding her breed we gave her:
Ey Eas – Helps maintain eye health, soothes irritation and controls discharge
Multi Essentials – A multi vitamin and mineral supplement for overall health, promoting energy levels, healthy skin and coat and supporting digestion.
Resp-Aid – Targeting the respiratory system the supplement eases chest and nose congestion, supports healthy breathing and helps fight infections with its anti inflammatory properties.
Pudge's mum has been in touch since MeowFest and said that Pudge the cat is getting on well with the  supplements. Especially, the Ey Eas.
Pudge the cat is an Exotic Shorthair. With the face of a Persian, the coat is much shorter and easier to care for and the body is more rounded.
Personality wise, Exotic Short hairs are livelier than their Persian counterparts and enjoy being lap cats. The health conditions of Exotics are similar to many flat faced cat breeds, and they suffer from breathing conditions and overheating. One of the hereditary health conditions that Exotics suffer from are  Polycystic Kidney disease.
We are so excited to welcome pets like Pudge the cat into the #NHVpets family. They play a responsible role in spreading the word about what's useful and what's suitable for other pets out there. We are really happy that Pudge's mommy has been so supportive and honest about her feedback at all times.
Pudge the cat turned 9 years old in July 2019. This is a good time to have her started on some proactive holistic care. Her calm meows and her lazy purrs can be very comforting. But as a pet parent we have to look beyond (cats can disguise illness really well!) It makes sense to take your cat to the vet for annual checkups and talk to an NHV Pet Expert about anything you can do to help your little one holistically.
Reaching out to all the Pudgy-pudge-pudge fans out there! We love you, naturally 🙂
https://nhvpethealth.com/supplements-for-super-scooty-the-happiest-dog-on-earth/
https://nhvpethealth.com/the-klaus-cat-gives-paws-up-to-his-nhv-natural-pet-supplements/
---
Published: August 21, 2019
You May Also Like