Coming together for the pets in shelters with #NHVNaturalselfie
NHV Gives Back
7

min read
Alone we can do so little, but together we can do so much.
15121 selfies!!! Can you believe that!! Together with the boops, the upside downs and the photobombs and the #NHVpets who posed with their favourite NHV supplements – our community  made this happen!!
We made July the most beautiful , boopable and goofy month of this year. July 2020 has some big shoes to fill.
Not every one can donate, foster, volunteer or sponsor, but everyone can post a #nhvnaturalselfie. For all  who did…we are ready to donate on their behalf. Natural supplements and remedies worth MORE THAN $5000 will be donated in batches as we find shelter pets in need.
Watch this space to see how we put these selfies to use and look at the transformations we are able to bring about with the #NHVNaturalSelfie posts pets made on Instagram and twitter.
The donations will be going to go to the following 501 c – non profit rescues, nominated by our pawticipants or selfie contributors 😉
Bichon Rescue Brigade
Bichon Rescue Brigade (BRB) is an all-volunteer group whose mission is to rescue, rehabilitate, and place Bichon Frise and Bichon Frise mixed dogs into responsible and caring homes – as well as providing a resource for public education on the breed and responsible dog ownership. They have rescued and re-homed almost 700 dogs as of July 2019.
Brody is a little one year old white fluffy boy who was brought to the shelter with a broken pelvis. Friendly little Sailor was pulled out from a shelter with an uncomfortable grapefruit size mass, possibly in the prostate. He also has dental tartar from neglect. Dulce is a 10 year old female Bichon who was surrendered with a large open wound that could not be treated at the shelter. Logan and Bella are a young bonded pair. They were pulled from a shelter with infected wounds, yeast infections, flea and mucous discharge. Both are cases of neglect and abandonment.
We will be sending supplements to support anxiety, promote healing and improve their immune systems. A total of 13 supplements are being sent to these 5 Bichons to get them ready for their forever homes.
Blind Cat Rescue
Blind Cat Rescue was started in 2005 in St Pauls, NC (USA) by a mother and daughter team to answer the need for a safe place for blind cats that were deemed not adoptable by regular shelters. They are working religiously to support kitties that are less popular even though they are normal kitties who need a family to love. They are giving blind, FIV+ or FELV+ cats an opportunity to live their lives in a loving environment.
NHV will be support 4 of their cats. Skittle who is FeLV+ and has been struggling with liver disease for very long. There is suspicion of cancer. Honey might be suffering from kidney cancer, but further testing is not possible. Charles is another FELV+ cat who  is very very anemic with bad liver and kidney values. Casper has terrible kidney values and high phosphorus. All 4 cats are showing great spirit and they want to fight their conditions.
We will be sending supplements to support their vital organs, particularly the liver and kidneys as well as supplements to encourage a healthy lymphatic system. A total of 12 supplements are being sent to these 4 kitties to last them almost 6 months.
Priceless Pet Rescue
We have donated to Priceless Pet Rescue before because they pull out these kittens from a non-profit group and foster them until they find a home. You can read all about Baby Roo's happy tail here.
They have a new foster in their care who has been struggling to gain health and immunity. Vets have been perplexed and unable to diagnose him with anything specific. We have decided to send out a few supplements to this new kitten to help him get started.
A Purposeful Rescue
A Purposeful Rescue group is a non-profit that rescues pets from high-kill Los Angeles area shelters. There are many amazing pets who get overlooked, or need a little extra work and care, and they work to give these pets a second chance.
They have many dogs in their care and you will be surprised how many new ones come every day. We have signed this team up for a regular non-profit discount and to get them started we are sending out a few supplements for old lady Idris and little Birdie. Idris has really uncomfortable joint issues that keep him from being her playful and friendly self. Birdie has a serious heart condition and can use some extra support to live her second chance, happily and comfortably.
Kira Rescue
We often work with Susan who runs Kira rescue. She rehabilitates hospice, abused and special needs dogs for a second chance at life. Last year we donated to this group to support these 4 little blind dogs who were living the golden days of their lives. We loved that we were able to help them live those days in less discomfort. This year, they have a little dog named Gogito who could use some special support for his Cushing's disease. We are donating him a 3-month supply.
Some of the other rescues that we will be supporting this year are as follows:
Open door animal sanctuary with the help of Manchester West Veterinary Hospital
Foxy and the hounds
Austin pets alive
Dallas dog rrr
Apollos arc
Road dogs
@FFAS_Delaware
@Peaceful Passings Senior Animal Rescue
Doberman rescue alliance of wi
Alley cat rescue
@ GeeKitties Cat Rescue
Herrick wild life
Marleys Mutts
Cavalier Rescue of Florida
@ Cat Haven In Indianapolis
Walk me home rescue
Mended whiskers cat rescue
Cat_cafe_wisconsin
Second hand purrs
Orphans of the storm
Halo sebastian
Crash's Landing
Cat Connections LA
Cats canines
Mighty hearts project
Keep watching this space for happy updates. Basically, every time you need a smile or some motivation, this is the page you need to visit.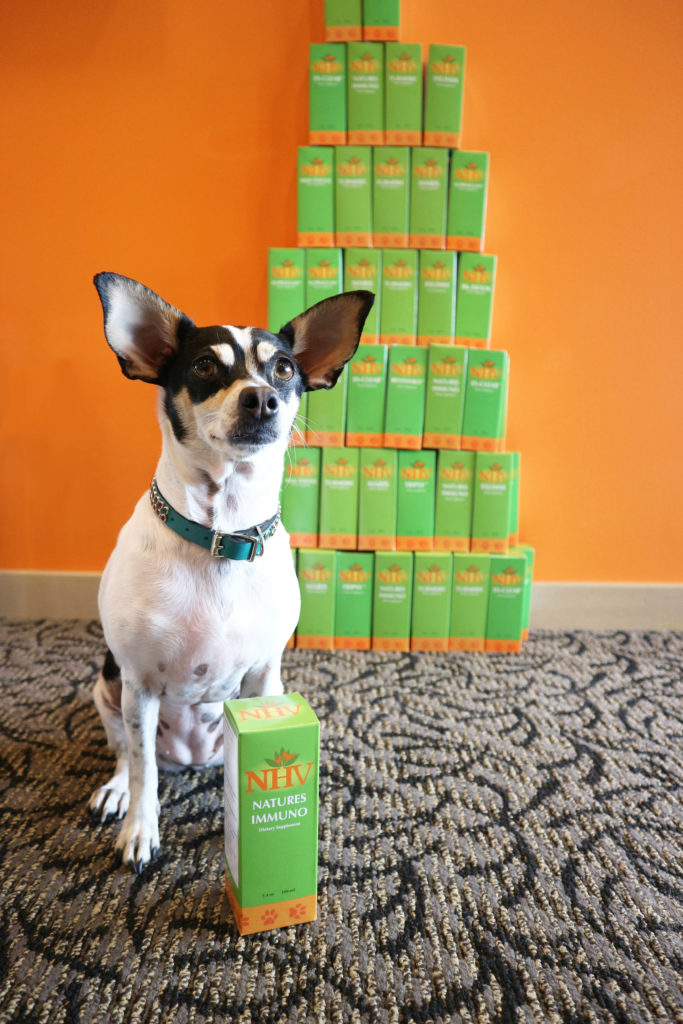 Here's to the next #nhvnaturalselfie and hopefully an even much much bigger one! Special thank you to all our selfie champions on Instagram and twitter. Who made exclusive posts..took the time to get the word out and kept following us to ask us where we were. Thank you so much. We are blessed to be a part of this community.
---
Published: August 7, 2019
You May Also Like