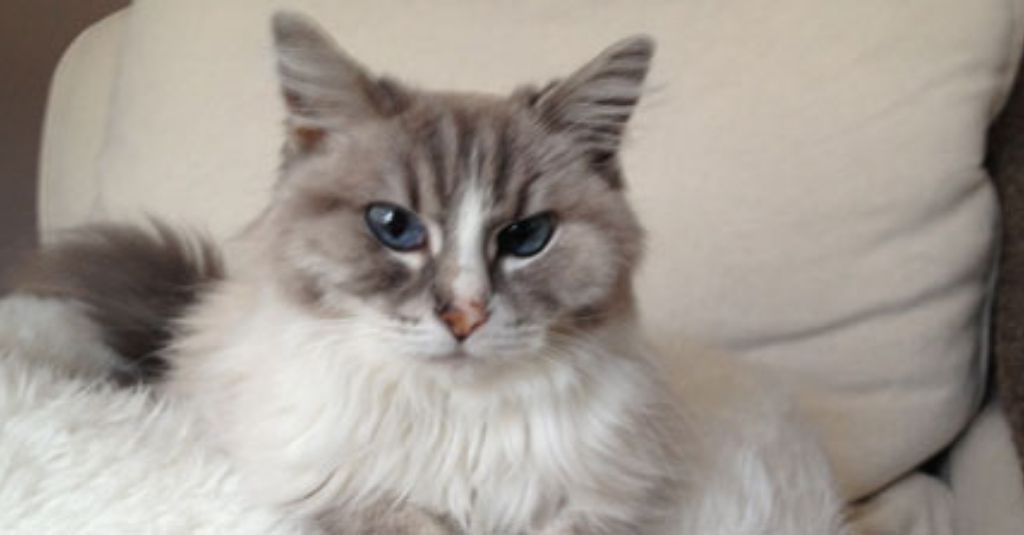 My 14-year-old cat was diagnosed with IBD and was had chronic diarrhea. She had stopped using the litterbox and having accidents all over the floor several times daily. I reluctantly agreed to put her on prednisolone which helped her condition. I added the Inflammatory bowel comfort kit, giving 4 drops of Inulin-PK and Plantaeris twice daily in her wet food. After 6 months her diarrhea is gone and I almost have her completely weaned off the prednisolone! The product was a miracle healer for my Misha!
*Product reviews are solely the experience and opinion of the reviewer. Actual results may vary.
---
Thank you to Misha's Mom for sharing Misha's story with us! We are very happy to be able to help this gorgeous cat in any way we can :-).
What is IBD?
IBD or Inflammatory bowel disease in pets applies to a group of digestive system diseases that result in the inflammation of the intestines and other chronic symptoms related to the GI system.
Inflammatory bowel disease can affect cats and dogs of any age, or any breed, although some breeds may be more predisposed to suffering from IBD.
What Causes IBD?
There is no single known cause for inflammatory bowel disease in pets
Unfortunately, there is no single known cause for inflammatory bowel disease in pets and possible causes can include anything from parasites to fungi, bacteria, food hypersensitivity, or other underlying diseases and disorders like cancer, as well as genetic predisposition.
Although food allergies could play a role in the development of the disease by further triggering inflammation through allergic reactions inside the intestine, they are not thought to be the cause of the disease itself.
What are the Symptoms of IBD?
Although signs and symptoms of IBD can come and go, the most common clinical signs are vomiting, diarrhea, changes in appetite, and weight loss, gas, bright red blood in stools, and poor coat condition.
Addressing IBD
Here is a little more about the supplements Misha's Mom used to help Misha with her IBD:
Plantaeris – Helps maintain normal bowel function, soothes and relieves spasms of the digestive tract, and reduces discomfort.
Inulin -PK – This herbal formulation has broad-spectrum action. It acts as a natural dewormer that helps to control bleeding caused by parasites, helps repair damage caused by parasites, and supports gastrointestinal tract healing (it also helps to protect and regenerate the liver!).
Often, in order to help your pet obtain the best results, it may be recommended to use multiple supplements for a more comprehensive approach. Please contact one of our caring pet experts and we will be happy to work with you to select supplements and determine dosages to best suit your individual pet's needs.
---
Published: February 1, 2017
You May Also Like