Our 20 Year Old Dog and Her Remarkable Life as a Survivor – Lady's Story

Inspiring Pet Tails

2

min read
*The other day I was thinking about all you wonderful pet parents and all the stories you share with us about your furry loved ones, about their struggles and their successes. I realized I too wanted to share the story of my Lady.
Lady is a rescued street dog from Sri Lanka. Lady is also my beloved baby, my best friend, and my clown when I need a laugh.
Lady had been abandoned as a puppy in Sri Lanka and was found by a local rescue group, who placed her in a foster home. Unbeknownst to the rescue group, the foster home was an awful place. All these years later, it still pains me to think of her there; she was tied to a post, skinny, starving, and in desperate need of love. When we got her home, we quickly found out that she didn't even know how to eat. We nursed her back to health and brought her back home to Canada when she was about two years old; Canada has been her home ever since.
The first time Lady saw snow she ploughed through it like a freight train, a small brown mass with bits of ice and snow whirling around at top speed. For years, Lady's archenemies were squirrels… She has a complicated sibling relationship with her cat-sister Solara. And in her younger days, car-rides were the best thing about a dog's life.
Lady is now 19 years old – soon to be 20! Over the years, she's had some health complications. She's been diagnosed with cancer, Cushing's disease, arthritis, pancreatitis, and a host of other issues. She's also undergone multiple surgeries. About 6 years ago, our vet advised us against any more surgeries, since at that point she was already an "old dog". Everything soon revolved around doing what we could to make sure Lady was comfortable for as long as she is with us. On an average day, Lady is on 12 of our NHV supplements. I believe they've kept her going and we are so thankful for that.
I'm a pet parent too, and I know the stress and heartache of having a sick pet. We're going to start posting regularly on Lady and how she's doing in the hopes of helping other pet parents.
We love your pet naturally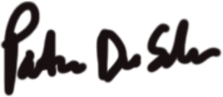 Patra de Silva
Mom to Lady (and President of NHV Natural Pet Products)
*Product reviews are solely the experience and opinion of the reviewer. Actual results may vary.
---
Published: February 27, 2015
You May Also Like
1 reply