Best Ways to Manage Pancreatitis in Dogs and Cats
Pet Care Tips
4

min read

What is Pancreatitis in dogs and cats?
To explain it in simple terms, pancreatitis happens when the pancreas in our pets becomes inflamed. When the pancreas is working normally, it produces enzymes that are essential for the digestion of proteins, carbohydrates and fats and they become active once they reach the small intestine. In a dog or cat with pancreatitis the enzymes activate when they're released and they begin to digest the pancreas itself which causes inflammation and pain.
NHV's in house vet, Dr. Amanda says that "for most cases of pancreatitis no specific cause can be identified. However, eating trash, large amounts of table scraps, or other inappropriate food is believed to be a common risk factor. Severe trauma or surgery can lead to pancreatitis and also the use of some drugs may be linked to pancreatitis."
There are two types of pancreatitis:
Acute Pancreatitis: it happens suddenly, with no previous sign of the condition. It must be treated fast as it can become life threatening to other organs if the inflammation spreads.
Chronic Pancreatitis: this develops slowly over time and it can result from repeated attacks of severe pancreatitis.
Pancreatitis Symptoms
The signs are not always obvious at first, but if your dog or cat shows some of these symptoms it could mean pancreatitis.
Loss of appetite
Weakness
Vomiting
Abdominal pain
Diarrhea
Dehydration
Vets will perform blood work and ultrasound to diagnose the problem and recommend treatment that includes hospitalization, pain medications, IV fluids and other medications depending on your pet's symptoms.
Unfortunately, once a dog or cat has had pancreatitis, the chances of recurrence are high and they can also lead to other conditions, such as diabetes. Being pro active and managing pancreatitis in pets is highly recommended to avoid future manifestations.
What can you do to manage Pancreatitis in your pet?
1. Provide the right diet

Feeding them the right diet is a critical component to manage pancreatitis.
NHV's in-house vet Dr. Amanda suggests that "a diet for dogs and cats recovering from pancreatitis should be highly digestible. Some amino acids can excessively stimulate pancreatic enzyme release, so excess dietary protein should be avoided. Dogs that are obese or who have hypertriglyceridemia (high triglycerides) should be fed a low-fat diet. If these conditions are not present, then a moderate fat diet can be fed. Cats recovering from pancreatitis should receive a moderate-fat diet."
The best way to ensure your fur babies are eating a high quality diet, appropriate for their age and health needs, is to ask your vet. Alternatively cooking for your cat or dog has a lot of benefits, the fresh, nutritious ingredients are rich in vitamin and minerals which can help support their health. You can ask your vet or order a personalized nutritional plan from Dr. Amanda.
2. Manage their weight
Obesity can also be one of the main factors to contribute to pancreatitis. Along with the appropriate diet and right amount of exercise, there are small things you can do to help your pet loose weight. Avoid table scraps, specially fatty meat and oils. Feed smaller, more frequent meals instead of one larger meal so it reduces the work put on the pancreas during digestion. Turmeric is a great supplement to support your pet's overall health, joints, heart and liver and it can also help eliminate fatty tissues.
3. Add Natural supplements to their regimen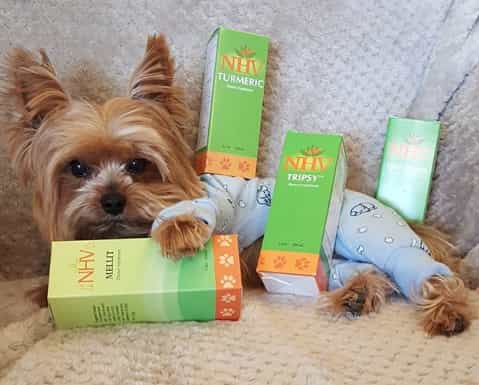 Natural supplements can be a great way to prevent and manage pancreatitis in dogs and cats. They can ease off symptoms, support their recovery and improve their overall health. NHV supplements are all-natural formulated blends that can be given with prescribed meds and support your pet's pancreas imbalance.
Based on your pet's diagnosis, symptoms, age and behavior, our NHV Pet Experts might suggest different combinations of supplements. It can vary from pet to pet, but two popular kits for pancreatitis in pets that NHV Pet Experts often recommend are:
Pancreatitis Kit 2: Other than Mellit and Milk Thistle, this kit contains Multi Essentials, a blend that helps your pet's metabolism, while providing nourishment with plant derived vitamins and Plantaeris to help maintain normal bowel function and reduce pain and discomfort.
Besides the supplements in the kits above, NHV Stimmune has antibiotic properties and it can support any infection or digestion symptoms your pet might have while dealing with pancreatitis.
Pet Parents share their stories
Neca the yorkie had some pancreatitis issues while fighting cancer.  After talking to her vet, Neca's mom Ana decided to add our supplement NHV Mellit to her regimen for additional support.
"My 16 year old dog Neca had pancreatitis during cancer treatment and this healed her pancreatitis so fast, in a matter of a few days she was eating good again and back at herself, she still takes it everyday twice a day and she hasn't had a recurrence again"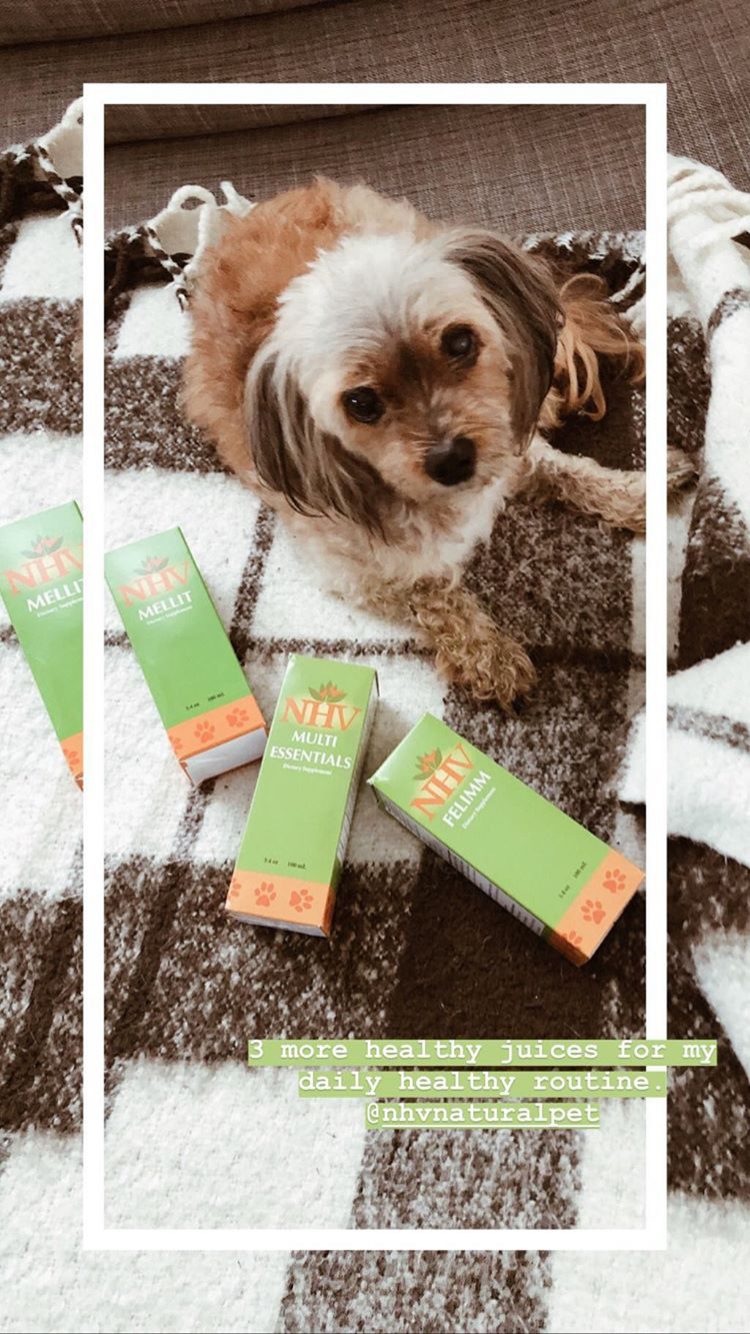 Photo Credit: @necaandkali
Kitty parent Louise shared the story of Kiwi's recovery from pancreatitis using natural supplements:
"The recent blood test showed that his Pancreatitis has been overcome and kidney value has improved. The most obvious sign on his health improvement is he's not vomiting brownish stuff since he started the supplements."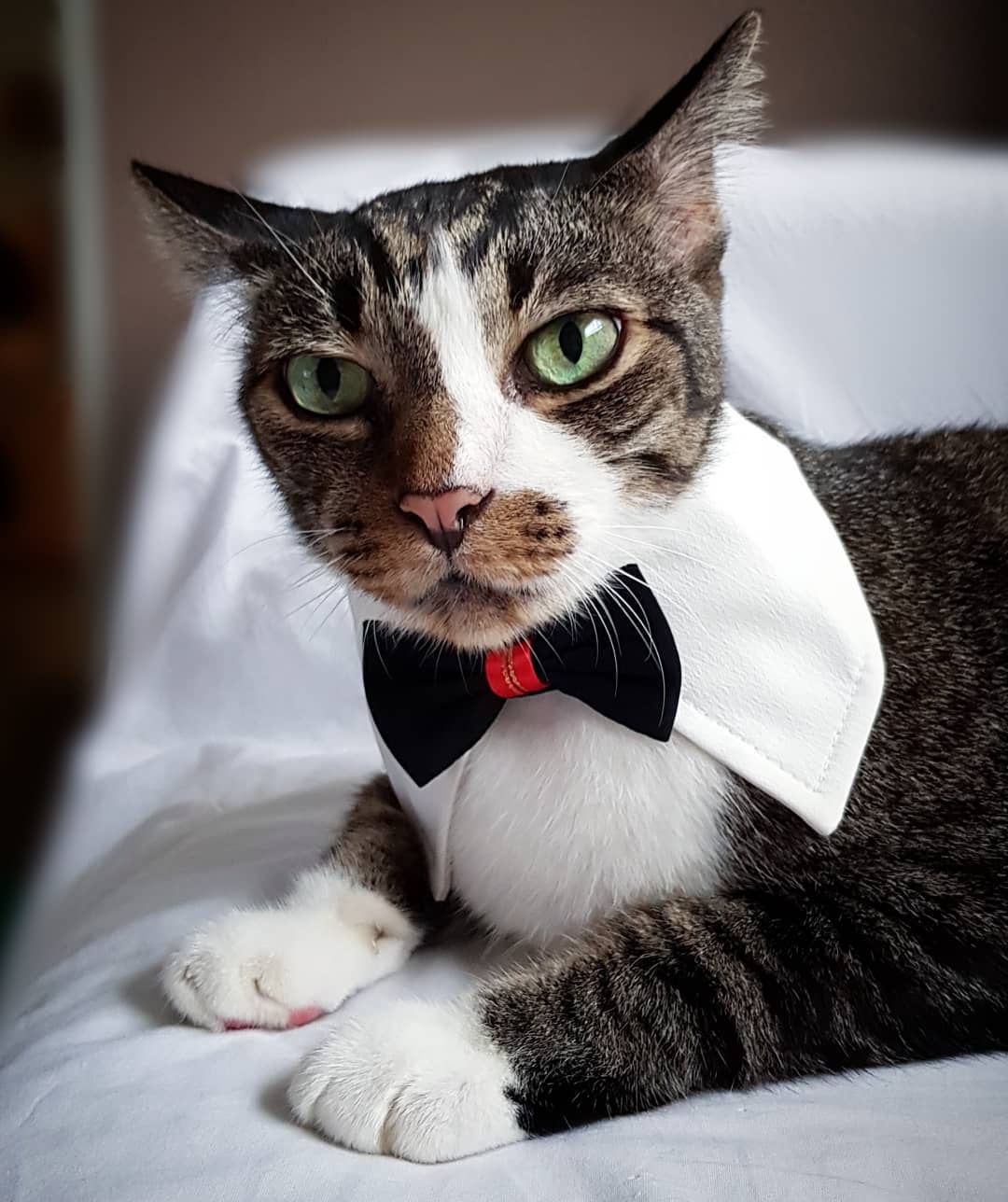 Photo Credit: @diary.of.4.spoiled.meows
Jackeline's pup also had pancreatitis issues:
"I started giving her Mellit and Milk thistle, and after 3 months, her liver number are back to normal. Highly recommend this product."
Has your pet been diagnosed with pancreatitis? Get in touch with us today to find out which of our supplements will help them the best.
---
Published: April 26, 2019
You May Also Like