Rhea's Doing Her Happy Dance Again And Her Special Remedies Are Yet To Start!
Inspiring Pet Tails
4

min read
When Rhea's mommy contacted us, she was looking for some natural support for Poppy, her dog with cancer. Sadly Poppy, never got to use her NHV Cancer Support Pack and got her angel wings soon after. Rhea, Poppy's little sister is suffering from heart problems and possible Cushing's. She started taking Poppy's cancer supporting remedies in her food. And guess what? Rhea is doing much better and is now ready to start her Cushing's and Heart health focussed remedies soon.
Here's what Rhea's mom posted on her Instagram feed for her followers to read:
This is Miss Rhea who many of you know has quite a few medical issues. In part, it's because she's a senior lady. She is quite content with lounging around as long as she has food and water. Our vet believes that she has Cushing's and Heart Disease. She had an ultrasound and echocardiogram recently and we are pending an appointment with the vet to discuss findings and ensure Rhea gets the appropriate care. For the last 3-4 weeks she has been using @nhvnaturalpet supplements you see here in addition to goat milk and a bland diet recommended by this amazing company that is always helpful with any questions I have about any of my kids. I've noticed a pep in Rhea's step despite all her health issues. She even does a happy dance when I get home and is playful in an old lady kind of way, but happy nonetheless. Thank you @nhvnaturalpet for your detailed explanation to any question I ask, for your diet recommendations and for being so involved with the health of my babies.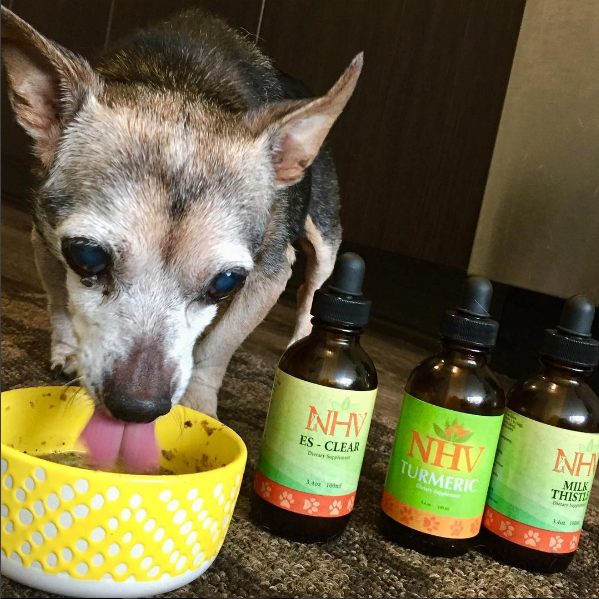 Wow! We thank Rhea's mum for those lovely words. Rhea's health conditions actually need our specific remedies formulated to help with heart disorders and adrenal imbalance. We are excited to get Rhea started on those remedies. 
UPDATE – October 2017
So Rhea is finally taking the remedies meant for her. For Cushing's and for heart murmurs. She is doing great and is being herself. Her mommy even shared a video of her sprinting towards her. We were all overjoyed to see her run like a healthy pupper. Paws crossed for a healthy future for this senior girl.
Rhea With An Extra Spring In Her Step
"I am so relieved. Look at her go! She doesn't do that often as her arthritic body can hardly walk at times. Thank you @nhvnaturalpet. I believe your products have helped keep Rhea doing well over the last 4 or so months she's been taking your supplements. And thank you Rhea for being such a little warrior"
Rhea is continuing to do her happy dance and we will share more from her story soon. Paws crossed! Please get in touch with your NHV Pet Expert to get any holistic advice for your pet's health. We love going all the way. Rhea's little brother vino too soon joined our #NHVPets family. He is coping with his old dog problems naturally.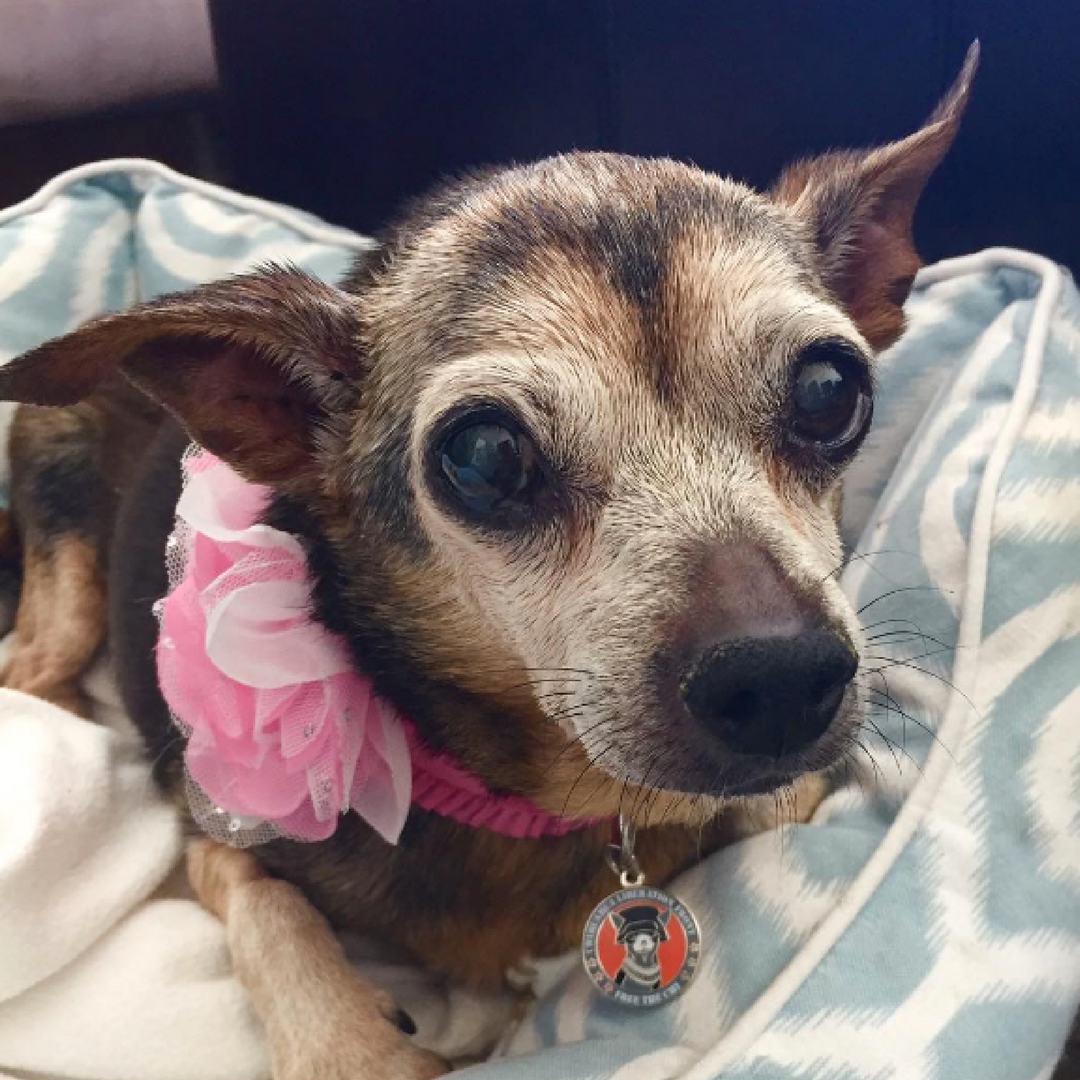 ---
We are not surprised that the cancer supplement pack helped her as well.  Our remedies work as preventatives too! How would the cancer supplement pack help a dog who doesn't have cancer? Here's how.
Es Clear is formulated for overall wellbeing
Es Clear is our primary blend for cancer symptom management. It contains herbs that might even help reduce tumor growth. But along with that this formula, can also purify blood and help strengthen immunity. Es Clear also promotes digestion and aids with appetite. Thus, it is like an overall wellbeing support which can help pets cope with a host of health disorders, not just cancer.
Turmeric is a superherb for all pets
Turmeric extract has anti-inflammatory and nutritive properties that increase overall vitality while supporting a variety of health conditions such as cancer, heart, and arthritis. Even in healthier pets, Turmeric works as a preventative against cancer, joint pain and cardiac issues. Thus, it is in fact a very wise decision to add NHV Turmeric to your healthy pet's diet. So the idea of putting it to use only when things go downhill, is actually a myth. It is even more effective when your pets are healthy.
The liver always needs help
NHV Milk Thistle is a pure herbal extract. This herb is known for it's liver detoxifying properties. Over the years due to the over exposure to pharmaceutical drugs and processed food, our pet's liver, just like ours, also takes the toll. Liver is a primary organ that needs support and protection when the body is fighting any disease. Thus cancer, or no cancer, Milk Thistle is great way to keep your pet's liver toxin free and regenerated. And in Rhea's case, the adrenal imbalance or possible Cushing's, demanded liver support already.
* Product reviews are solely the experience and opinion of the reviewer. Actual results may vary.
**We'd like to share this happy tale with all the pet parents out there who have left-over remedies. Our remedies last for 6 months after being opened and when kept refrigerated. Unopened, they have a shelf life of 6 years. So please let the other dogs or cats in the house use them. Or donate them to a shelter in need. Except for the ones which are formulated for physical relief like constipation or loose stools, most of them are preventative, great overall wellbeing supports and also therapeutic.
---
You May Also Like