Taking Superfood Like Super Heroes! Pets Love Their NHV Turmeric

Inspiring Pet Tails

3

min read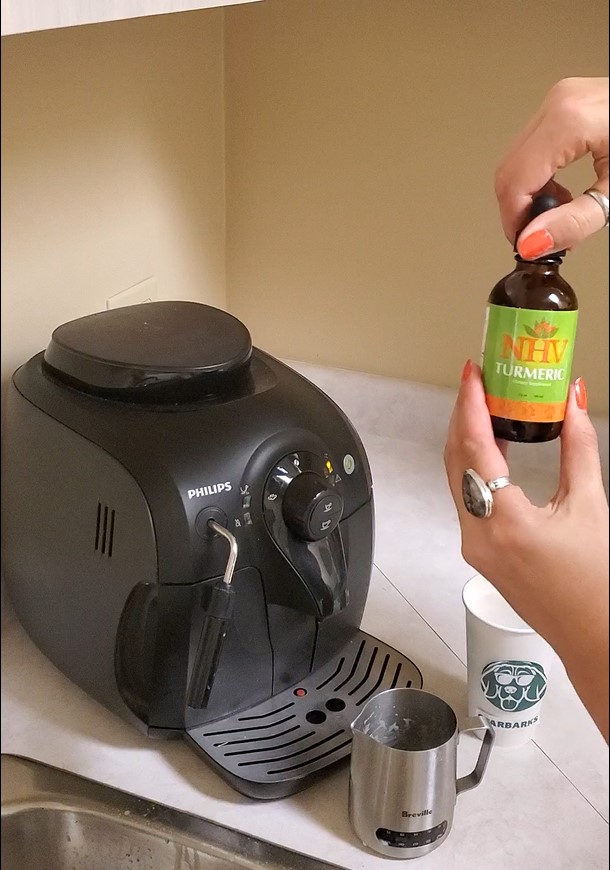 We get many questions from pet parents asking about the smell and taste of NHV supplements, and how do we know if their pets will like them. Well, every pet is different, some take a bit more convincing than others, but some are fans from the very beginning. The supplements crafted for NHV are all natural, and do not contain any artificial flavorings, unlike some brands whose products are flavored with synthetic scents of bacon and chicken.
We first heard from Scooby's Mum Lori when she left a review for us, sharing just how much Scooby loves his Turmeric! As a small dog, Scooby takes the Turmeric to help with many different things including his joints, heart, brain, liver, circulatory system, and digestion.
Have been using the Tumeric for our 11 year old Chihuahua, and he loves taking it! He takes it right from the dropper!
Turmeric is well know as being a superfood or a superherb, with lots of us taking it daily in our own lives. The Turmeric blend at NHV is specially formulated for pets, ensuring they are receiving the correct dosage of premium quality product.
Scooby isn't the only little one who loves his NHV Turmeric, we hear lovely stories from pet parents all the time. Mabelcakes the little tortie cat is famous on Instagram for the way she takes her NHV turmeric.
The active compound in Turmeric that makes it so great is called Curcumin. It is this which gives Turmeric its incredible anti inflammatory and anti oxidant properties. Curcumin is found in the Turmeric that we use in our cooking, but it is a very low amount, and not enough to give a noticeable health benefit. The Turmeric blend that NHV use contains a high amount of Curcumin, giving our pets the boost they need. Curcumin itself does not dissolve that well into the body, and it needs a partner to speed this up. The addition of black pepper helps the absorption of the Curcumin into the blood by up to 2000%. This truly makes NHV's Turmeric a top quality Superfood!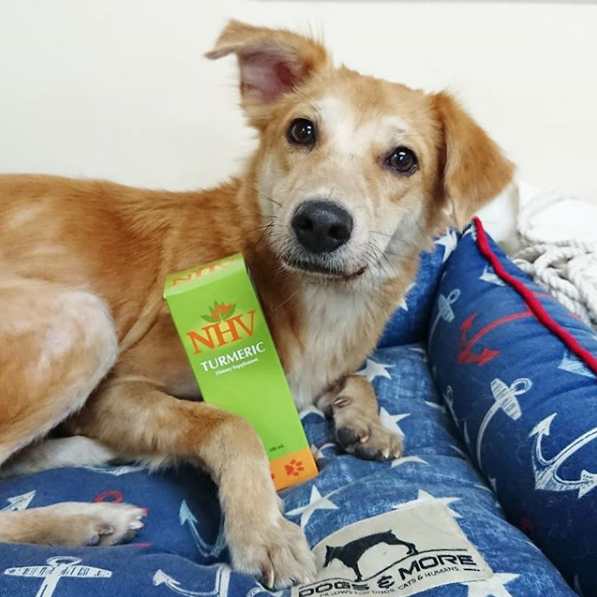 The benefits of Turmeric are wide ranging, it is:
• Anti-inflammatory
• Antioxidant
• Antifungal
• Antibacterial
• Anticoagulant
• Antiseptic
• Astringent
In the prevention and fight against cancer the anti oxidant properties of Turmeric can be of huge beneficial support along with prescribed medications. Some studies have shown that frequent use of turmeric helps to lower rates of mammary, lung, liver and colon cancers. In some cases it helped prevent tumors from growing. As well as anti- cancer, Turmeric is great for the joints, the heart, the liver, the circulatory system, and aids digestion.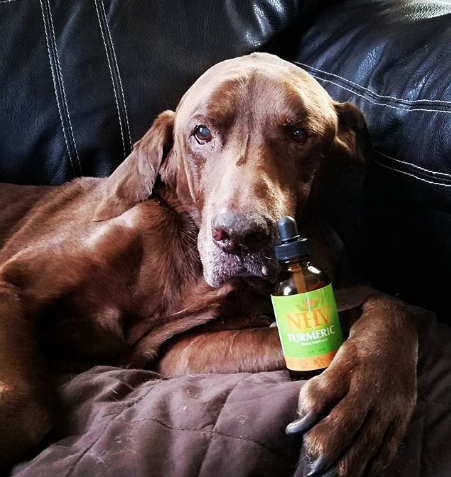 Turmeric is especially good for older pups who are experiencing arthritis, its anti inflammatory properties help to relieve pain from the joints, and allow the pet to enjoy a more active lifestyle.
For more information on the benefits of adding Turmeric to your pets routine contact one of our pet experts who will explain just how it can help your precious furkid.
https://nhvpethealth.com/why-should-you-give-your-pet-turmeric/
https://nhvpethealth.com/captain-morgan-says-turmeric-is-the-spice-of-life-woof/
---
Published: October 2, 2019
You May Also Like