What Should I Feed My Pet with Cancer?
Pet Care Tips
5

min read
What Should I Feed My Pet with Cancer? My love for rescuing animals motivated me to study veterinary medicine. I have always had a house full of pets. All cats and dogs that I rescued from the streets. In fact, for quite long, I was sharing my life with 4 dogs and 4 cats! In
Read More
Pet Cancer Diets and Nutrition
Pet Care Tips
3

min read
Just like humans, dogs and cats suffering from cancer or going through cancer treatment may suffer from a severe lack of appetite, which only contributes to a further deterioration in their health and well-being. In fact, adequate nutrition is particularly important for any pet being treated with chemotherapy drugs since a lack of nutrition predisposes
Read More
7 Signs You're a Zen Pet Mom
Lifestyles of the Furry & Fabulous
4

min read
Your dog's walkies or your cat's playtime is more important to you than your client's presentation. You sometimes fall sick just so you can spend more time with your pet. Your pet picks your friends for you. Like literally. You plan your holidays according to your pet-sitter's schedule. Congratulations! You're a doting pet mom. But
Read More
Daisy's Diet: Personalized Pet Nutrition Plan
Inspiring Pet Tails
3

min read
Cooking for your pet can be as much fun as cooking for yourself. Between meal preps and finding out what makes your furkiddo jumping up and down when you say the word FOOD there is one thing pet parents usually have a hard time with; knowing the necessary nutrients for your furbaby's diet. Each pet is different,
Read More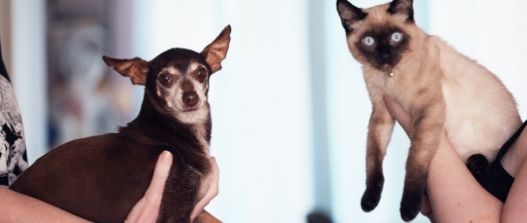 Vet Talks: 8 Things Every Pet Parent Should Know
Vet Talks
4

min read
You may have heard different stories like pets can only see in black and white, a warm nose means the pet has a fever, or eczema in pets. To clarify some of these myths surrounding our fur babies, in this blog, I will help pet parents bust 8 common myths in the animal world! True
Read More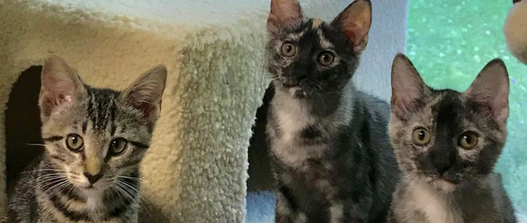 NHV Gives Back: Gramps – a senior kitty fighting cancer
Inspiring Pet Tails
2

min read
Thankfully, through the #NHVNaturalselfie donation drive, our amazing Social Media community helped us give back a 100-day supply of some supplements to Gramps – Milk Thistle for his liver, ES Clear to help his body cope with cancer & Natures Immuno to help keep tumor growth at check. Gramps is senior kitty fighting cancer who received NHV supplements as donations. He lives with other senior rescues saved from euthanasia
Read More
Pet Myths, Reality and Precautions: Debunking 7 Common Cat and Dog Myths, Naturally!
Pet Care Tips
5

min read
A wagging tail means a dog likes you. A soft purr means a cat is happy. But who decided that every tail wag is friendly and every purr is happy? Here are some common myths that pet parents have. You'll find answers to some perplexing questions about pet parenting here. Myth Asparagus can be dangerous
Read More
Vet Talks: Cancer in Pets
Vet Talks
2

min read
Being an integrative veterinary practitioner, I often see dogs and cats with cancer who need holistic care.  Many receive western medications and chemotherapy and I add in diet, herbal therapy, physical therapy, and acupuncture, and or spinal manipulation to enable my patients to be more comfortable, and stay in remission longer. Cancer, unfortunately is the
Read More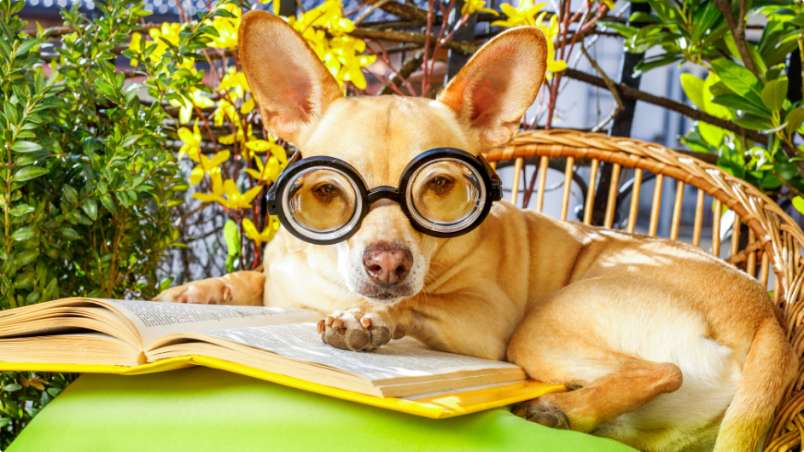 Looking for more to read and learn about your furry friends?
We have much more to share with you! We publish multiple new articles and videos every week. Click the button below to view all our articles.
See All Articles