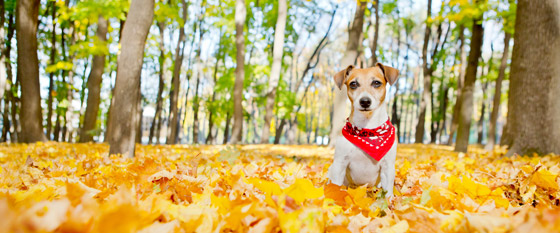 Are you noticing more aches and pains in your body with the change in weather? As fall sets in, and the weather dampens and cools, you're not the only one who's feeling the chill in their bones; pets can be particularly susceptible to joint pain during the cool fall and winter months.
You may notice small differences in your dog or cat's behavior, like increased resting, or difficulty rising. Kitties that stop jumping up onto their favorite perch or dogs that aren't as excited to jump into the car for rides may also be suffering from joint pain. Limping, or muscle atrophy (the dying off of muscle tissue) are seen in more severe conditions of joint problems or arthritis.
So what can you do to help your pet this fall?
Thankfully, there are a lot of minor things you can do as a caring pet guardian to ease any discomfort your dog or cat may be feeling, like:
Give your pet extra blankets
Consider upgrading to an orthopedic pet bed to increase support to aching joints
If your dog comes back wet from his walk, don't leave him or her wet— dry them completely and cover them with a favorite blanket.
Supplements can be very helpful in increasing circulation, aiding pain, and increasing energy. We suggest NHV's Aging & Joint Care Kit, which contain the following supplements:
You may also want to try giving your pet some heated food on these cooler days to warm the body. For dog owners, NHV offers Caru stews in Turkey, Beef, and Chicken. Cat owners, please give us a call, we'll be happy to give you an easy free recipe that will surly delight your kitty.
We hope you and your furry loved ones stay warm and healthy this fall!
---
Published: October 5, 2015
You May Also Like